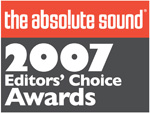 Only $749.99! Regularly $1349.99! You Save $600!
Certified Rebuilt! Fully Tested & Inspected by Peter Ledermann, President/Chief Engineer at Soundsmith!
Hurry, Only 1 Available. Won't Last Long! 1 year warranty included! Satisfaction Guaranteed!
The 17D3 Karat Diamond is the first cartridge built using 'dispersion' theory. Unmatched dynamics and a high frequency extension all the way up to 100kHz, crystal clear mid-range and treble even during the largest symphonic crescendos.
Specifications:
Type: Low output moving coil cartridge with flux damper and softened magnetism
Output Voltage: 0.3mV (at 1KHz, 5cm/sec.)
Channel Separation: 25dB (at 1KHz)
Channel Balance: 1.0dB (at 1KHz)
Frequency Response: 20-20,000Hz (+- 1dB), 20-100,000Hz
Compliance: 15 x 10 to the -6 cm/dyn
Tracking Force: 1.8 - 2.0grams
DC resistance: R=38ohms
Recommended load resistance: Greater than 100phms
Cantilever: Ruby
Stylus: CL
Weight: 5.3 grams