Click Here for Sound Samples!
Numbered, Limited Edition! Very Limited Quantities!
Only 1,000 Numbered Copies Available!

24-Bit/100kHz Mastering! This K2 HD Mastering CD will play on ALL CD players!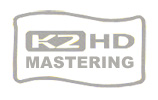 This recording has been mastered by the K2 HD format of 24-bit 100kHz, which creates an unbelievable sound surpassing other formats!
Let's Get Lost (1989) is an American documentary film about the turbulent life and career of jazz trumpeter Chet Baker written and directed by Bruce Weber. The title is derived from a song by Jimmy McHugh and Frank Loesser from the 1943 film Happy Go Lucky which Baker recorded for Pacific Records.
"Chet Baker Sings and Plays from the Film 'Let's Get Lost' (1989) boasts both a quartet and trio setting... Even though time and substances have given Baker the visage of a man twice his age, those inimitable pipes and velvet tone have worn surprisingly well. The track list is quite literally replete with something old, new, borrowed, and blue, well 'Almost Blue,' that is."
- Lindsay Planer, allmusic.com, Rated 4/5 Stars
Features:
• Numbered, Limited Edition (Only 1000 Copies)
• K2 HD 100kHz / 24-bit Mastering
• Made in Japan
• Includes Clear Protective Outer Sleeve
Musicians:
Chet Baker, trumpet, vocals
Frank Strazzeri, piano
John Leftwich, bass
Ralph Penlan, drums
Nicola Stilo, guitar, flute


| | |
| --- | --- |
| | 1. Moon and Sand (Motivo Di Raggio Di Luna) |
| | 2. Imagination |
| | 3. You're My Thrill |
| | 4. For Heaven's Sake |
| | 5. Every time We Say Goodbye |
| | 6. I Don't Stand a Ghost of a Chance With You |
| | 7. Daydream |
| | 8. Zingaro (A/K/A Portrait In Black & White) |
| | 9. Blame It on My Youth |
| | 10. My One and Only Love |
| | 11. Everything Happens To Me |
| | 12. Almost Blue |