Click Here for Sound Samples!
Numbered, Limited Edition! Very Limited Quantities!
Only 1,000 Numbered Copies Available!

24-Bit/100kHz Mastering! This K2 HD Mastering CD will play on ALL CD players!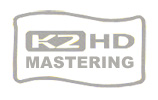 This recording has been mastered by the K2 HD format of 24-bit 100kHz, which creates an unbelievable sound surpassing other formats!
Baker earned much attention and critical praise through the 1950s, particularly for albums featuring his vocals (such as Chet Baker Sings). Jazz historian David Gelly described the promise of Baker's early career as
"James Dean, Sinatra, and Bix, rolled into one."
Baker's earliest notable professional gigs were with saxophonist Vido Musso's band, and also with tenor saxophonist Stan Getz, though he earned much more renown in 1951 when he was chosen by Charlie Parker to play with him for a series of West Coast engagements.
In 1952, Baker joined the Gerry Mulligan Quartet, which was an instant phenomenon. Several things made the Mulligan/Baker group special, the most prominent being the interplay between Mulligan's baritone sax and Baker's trumpet. Rather than playing identical melody lines in unison like bebop giants Charlie Parker and Dizzy Gillespie, the two would complement each other's playing with contrapuntal touches, and it often seemed as if they had telepathy in anticipating what the other was going to play next.
He became an icon of the West Coast "cool school" of jazz, helped by his good looks and singing talent. Baker's 1956 recording, released for the first time in its entirety in 1989 as The Route, with Art Pepper helped further the West Coast jazz sound and became a staple of cool jazz.
Chet is Back! was recorded in Rome, Italy in 1962 at RCA's studios. The album features an original composition, "Ballata in forma di blues" (A Ballad in Blues Style), by Amedeo Tommasi. Ballads are also featured such as the standards "Over the Rainbow" and "These Foolish Things".
"...Chet Is Back! showcases the 'cool' trumpeter cutting loose on such bop-oriented workouts as 'Pent-Up House' and 'Well, You Needn't.' Backed skillfully by a young cadre of up-and-coming European musicians, including the stellar saxophonist Bobby Jaspar, Chet Baker may have never sounded better, including on the ballads. One listen to 'Over the Rainbow' and it's clear this is an overlooked Baker classic."
- Matt Collar, allmusic.com
Features:
• Numbered, Limited Edition (Only 1000 Copies)
• K2 HD 100kHz / 24-bit Mastering
• Made in Japan
• Includes Clear Protective Outer Sleeve
• 4 Bonus Tracks
Musicians:
Chet Baker, trumpet
Daniel Humair, drums
Bobby Jaspar, flute, tenor sax
Benoit Quersin, bass
Armadeo Tommasi, piano
Rene Thomas, guitar


| | |
| --- | --- |
| | 1. Well, You Needn't |
| | 2. These Foolish Things |
| | 3. Barbados |
| | 4. Star Eyes |
| | 5. Over The Rainbow |
| | 6. Pent-Up House |
| | 7. Ballata In Forma Di Blues |
| | 8. Blues In The Closet |
| | 9. Chetty's Lullaby (Bonus Track) |
| | 10. So Che Ti Perdero (Bonus Track) |
| | 11. Motivo Su Raggio Di Luna (Bonus Track) |
| | 12. Il Mio Domani (Bonus Track) |