Save 67% for a Limited Time While Supplies Last!
This disc will NOT play on CD, DVD or SACD Players! HRx 176kH/24-Bit DVD-R - For Music Servers Only!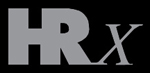 HRx DVD-R data discs contain exact, digit-for-digit copies of the original Reference Recordings 176.4 kHz / 24-bit digital masters. This is the ultimate in fidelity for two-channel sound: TRUE high-resolution audio, ready to load from DVD-R data discs onto your computer music server!
To play HRx, the files on the DVD-R data disc must be uploaded to a computer music server, which then will play the music files through your audio system. (You cannot play them on CD, DVD, or SACD players!!!)
Best of Show award for "Greatest Technological Breakthrough: Reference Recordings' HRx ultra-high resolution (176.4/24) digital music format." (Alan Taffel:
The Absolute Sound
, April/May 2008)
"Reference Recordings, a company at the forefront of technical advancements for the past 30 years, has broken through the technical barriers to deliver to listeners the exact high-resolution digital bitstreams created during the recording sessions. The company's HRx format encodes as WAV files on a DVD the master recording, which was sampled at 176.4kHz with 24-bit resolution. For the first time, you can listen to the original high-resolution datastream of some spectacular titles from the Reference Recordings catalog."
- Robert Harley,
The Absolute Sound
, January 2009
"It gives me great pride to announce the release of the Concord Chamber Music Society's first recording project. It was an exhilarating experience to play in Mechanics Hall, collaborate with Chris Brubeck and Michael Gandolfi, and work with the exceptional Reference Recordings team"
- Wendy Putnam, CCMS founder
The prestigious Concord Chamber Music Society, featuring musicians of the Boston Symphony Orchestra, marked their debut on Reference Recordings with two premiere recordings. These works by Chris Brubeck and Michael Gandolfi, two of America's most-commissioned composers, are both accessible and adventurous. Grammy award winning engineer "Prof." Keith Johnson did an outstanding job of recording this music in the superb natural acoustics of Mechanics Hall in Worcester, Massachusetts, an historic 19th-century landmark. Johnson's approach exemplifies the label's pursuit of the absolute sound: capturing special music in outstanding spaces.
Chris Brubeck bears one of the most distinguished names in American music as the son of jazz musician and composer Dave Brubeck. Growing up with his father's wide-ranging musical activities always present, it is not surprising that his own musical world is both wide and inclusive. He plays a number of instruments, sings, and composes in both jazz and classical genres. Danza del Soul is scored for a colorful sextet of violin, piano, clarinet, cello, acoustic bass and percussion. Its stylistic mixture of traditional chamber music with elements of jazz was cheered enthusiastically at its 2010 Tanglewood Music Festival premiere with these musicians.
A native and lifelong resident of the Boston area, Michael Gandolfi began his musical involvement in rock and jazz improvisation as a self-taught guitarist. His increasing skill in improvisation drew him to composition, and he began formal study in his early teens. Gandolfi frequently finds musical inspiration in art and literature. Line Drawings derives its musical ideas from drawings of Pablo Picasso. He notes, "None of my pieces is tethered to a precise Picasso drawing but they are written in the spirit of the Picasso works: concise, clear, written with a sense of immediacy and sureness of 'stroke,' light and 'airy.' This trio for violin, clarinet and piano is full of variety and vitality, a rewarding listen.
In just its second recording, the Lukas Foss duo for violin and piano, Central Park Reel, hints cheerfully at a kind of musical twin bill. "Central Park" suggests a scene in New York but "Reel" hints at a characteristic dance often accompanied by a bluegrass band. The work was designed to represent American music overseas, so it is no surprise that Foss chose a vernacular style like bluegrass fiddle playing and converted it into a lively "country" piece that still hints, here and there, at the big city.
The Concord Chamber Music Society was founded by Boston Symphony Orchestra violinist Wendy Putnam in January 2000. CCMS presents a yearly series of chamber music concerts in Concord, Massachusetts, and sponsors a variety of educational outreach initiatives throughout the region. These accomplished, dedicated and hard-working artists include Boston Symphony Orchestra musicians, members of acclaimed chamber ensembles, and faculty members of musical institutions, including the Juilliard School and the New England Conservatory of Music.
Mechanics Hall - an acoustical masterpiece - is internationally regarded as one of the world's great concert halls for its superb acoustics and inspirational beauty. The elegant 19th building in the heart of New England is on the National Register of Historic Places.
"The CD with music by Chris Brubeck, Michael Gandolfi and Lukas Foss is wonderful... The sextet of violin, piano, clarinet, cello, acoustic bass, and percussion sounded gorgeous."
- Steve Guttenberg, The Audiophiliac
Features:
• HRx DVD-R
• First Edition June 2011
Musicians:
Concord Chamber Music Society
Wendy Putnam, violin
Thomas Martin, clarinet
Vytas Baksys, piano
Owen Young, cello
Lawrence Wolfe, bass
Daniel Bauch, percussion
Selections:
Chris Brubeck (b. 1952)
Danza del Soul (Premiere Recording)
1. Introductions and Flirtations
2. The Lonliness of Secrets
3. Celebracion de Vida
Michael Gandolfi (b. 1956)
Line Drawings (Premiere Recording)
4. Canon, Cut and Paste
5. A Farewell to Old Friends
6. Hidden Variable
7. Obbligato Aria
8. Chickens
Lukas Foss
9. Central Park Reel