Save 67% for a Limited Time While Supplies Last!
This disc will NOT play on CD, DVD or SACD Players! HRx 176kH/24-Bit DVD-R - For Music Servers Only!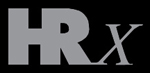 HRx DVD-R data discs contain exact, digit-for-digit copies of the original Reference Recordings 176.4 kHz / 24-bit digital masters. This is the ultimate in fidelity for two-channel sound: TRUE high-resolution audio, ready to load from DVD-R data discs onto your computer music server!
To play HRx, the files on the DVD-R data disc must be uploaded to a computer music server, which then will play the music files through your audio system. (You cannot play them on CD, DVD, or SACD players!!!) Be sure to check compatibility with your software and equipment. Your computer must be able to read DVD-R. Your media player and sound card must be able to output 176.4 kHz, 24 bit audio files. These files require large amounts of disk storage space, up to 4.7 GB. To realize the fullest potential of these master recordings, using very high quality equipment with proper, low jitter re-clocking, feeding the best possible external DAC is recommended.
This 2011 HRx Sampler is a Classical & Jazz High Resolution Spectacular!
This HRx sampler contains one track from each of Reference Recordings' acclaimed HRx 176.4 kHz/24 bit DVD-R Data Discs, plus a BONUS track not available for sale anywhere else!
If you have been thinking about jumping on the high-resolution bandwagon, now is your best opportunity!
Best of Show award for
"Greatest Technological Breakthrough: Reference Recordings' HRx ultra-high resolution (176.4/24) digital music format."
(Alan Taffel: The Absolute Sound April/May 2008)
"Reference Recordings, a company at the forefront of technical advancements for the past 30 years, has broken through the technical barriers to deliver to listeners the exact high-resolution digital bitstreams created during the recording sessions. The company's HRx format encodes as WAV files on a DVD the master recording, which was sampled at 176.4kHz with 24-bit resolution. For the first time, you can listen to the original high-resolution datastream of some spectacular titles from the Reference Recordings catalog."
- The Absolute Sound, Robert Harley
Features:
• HRx DVD-R
• 176.4 kHz/24-bit
Selections:
Classical Tracklisting:
1. Arnold: A Sussex Overture— excerpt
Malcolm Arnold / London Philharmonic Orchestra from Arnold Overtures, RRDR48 (analogue master)
2. Mozart: Piano Concerto #21 in C, K. 467 — finale
Eugene Istomin / Seattle Symphony Orchestra / Gerard Schwarz from Mozart Concertos #21 and #24, RRDR68 (analogue master)
3. Tchaikovsky: "Hopak," from Mazeppa
Eiji Oue / Minnesota Orchestra from Exotic Dances from the Opera, RRDR71 (analogue master)
4. Walton: Crown Imperial— finale
Jerry Junkin / Dallas Wind Symphony / Mary Preston, organ from Crown Imperial, RRDR112 (digital master)
5. Satie: Gymnopedie #1
Eiji Oue / Minnesota Orchestra from Reveries, RRDR99 (digital master)
6. Grainger: The Gumsuckers March
Jerry Junkin / Dallas Wind Symphony from Lincolnshire Posy, RRDR117 (digital master)
7. Gottschalk: Suis Moi! Caprice
Joel Fan, piano from West Of The Sun, RRDR119 (digital master)
8. Rachmaninoff: Symphonic Dances — finale
Eiji Oue / Minnesota Orchestra from Rachmaninoff [with Etudes-Tableaux; Vocalise] RRDR96 (digital master)
9. Stravinsky: The Firebird Suite — Infernal Dance
Eiji Oue / Minnesota Orchestra from Stravinsky [with The Rite of Spring; The Song of the Nightingale] RRDR70 (analogue master)
10. Liszt: Prelude on B-A-C-H
Felix Hell, organ from Organ Sensation, RRDR101 (digital master)
11. Respighi: Belkis, Queen of Sheba Suite — War Dance
Eiji Oue / Minnesota Orchestra from Respighi [with Dance of the Gnomes; The Pines of Rome] RRDR95 (digital master)
12. Britten: The Young Person's Guide To The Orchestra—Fugue
Michael Stern / Kansas City Symphony from Britten's Orchestra [with Sinfonia da requiem; Peter Grimes interludes] RRDR120 (digital master)
Jazz Tracklisting:
13. Donaldson-Moten:"You're Driving Me Crazy / Moten Swing"
Dick Hyman and Swing All-Stars from The Age of Swing, RRDR59 (analogue master)
14. Mehling: "Yerba Buena Bounce"
The Hot Club of San Franciso from Yerba Buena Bounce, RRDR109 (digital master)
15. Hyman:" Thinking About Bix"
Dick Hyman, piano from Thinking About Bix, RRDR116 (digital master)
Bonus Track:
16. Garson: "Trio Blues"
Mike Garson, piano; Stanley Clarke, bass; Billy Mintz, drums; Unreleased out-take from Serendipity, RR-20CD (analogue master)