Save 67% for a Limited Time While Supplies Last!
Features the San Francisco Ballet Orchestra lead by Martin West!
This disc will NOT play on CD, DVD or SACD Players!
HRx 176kH/24-Bit DVD-R - For Music Servers Only!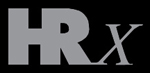 HRx DVD-R data discs contain exact, digit-for-digit copies of the original Reference Recordings 176.4 kHz / 24-bit digital masters. This is the ultimate in fidelity for two-channel sound: TRUE high-resolution audio, ready to load from DVD-R data discs onto your computer music server!

To play HRx, the files on the DVD-R data disc must be uploaded to a computer music server, which then will play the music files through your audio system. (You cannot play them on CD, DVD, or SACD players!!!)
Best of Show award for "Greatest Technological Breakthrough: Reference Recordings' HRx ultra-high resolution (176.4/24) digital music format." (Alan Taffel: The Absolute Sound April/May 2008)
"Reference Recordings, a company at the forefront of technical advancements for the past 30 years, has broken through the technical barriers to deliver to listeners the exact high-resolution digital bitstreams created during the recording sessions. The company's HRx format encodes as WAV files on a DVD the master recording, which was sampled at 176.4kHz with 24-bit resolution. For the first time, you can listen to the original high-resolution datastream of some spectacular titles from the Reference Recordings catalog."
- The Absolute Sound, Robert Harley
From liner notes:
"In contrast to the "heroic" drama of gods and shepherds, Delibes's earlier ballet Coppélia, or The Girl with Enamel Eyes, is an ingratiating comedy with a story line that was, and remains, unusually absorbing for its genre. Charles Nuitter, the archivist of the Paris Opéra, based his scenario on a story by E.T.A. Hoffmann called Der Sandmann, and his original working title was La Poupée de Nuremberg — which, however had been used for similarly based works by other composers. Like Tchaikovsky's subsequent Hoffmann-derived Nutcracker, this tale combines warm-hearted everyday folk in a contemporary (for its time) setting with a certain level of other-worldly fantasy for spice. Simply stated, the village girl Swanilda is engaged to Frantz; he becomes dazzled by Coppélia, who turns out to be a mechanical doll whose creator, the mysterious Dr. Coppélius, has been passing off as his daughter. Good-natured mischief sets the tone for this engaging drama, and its happy ending, while clearly foretold, is not less satisfying for all that."
Leo Delibes' COPPÉLIA is pure delight, a feast of musicality and humor for all ages. Probably the greatest ballet comedy ever written! On this disc we also present Delibes' SYLVIA, a romance filled with sighs of longing and the thrill of infatuation. Set in antiquity, the ballet literally places love on a pedestal in the person of the Greek god Eros.
Like many popular compositions, Delibes' works, including pieces of these ballets, have repeatedly been used in films dating back to the earliest talkies. His music is also a favorite of cartoon series "Ren and Stimpy" and "The Simpsons."
Coppelia is a sentimental comic ballet with music by Leo Delibes.
Sylvia, originally Sylvia, ou La nymphe e Diane, is a full-length ballet in two or three acts. Sylvia is a typical classical ballet in many respects, yet has many interesting features which make it unique. Sylvia, the ballet, is notable for its mythological Arcadian setting and remarkable score by Leo Delibes.
The Sylvia ballet originates in Tasso's 1573 poem Aminta, which provides the basic plot of Delibes' music. The piano arrangement was composed in 1876 and the orchestral suite was done in 1880.
Conductor Martin West is acknowledged as one of the foremost conductors of ballet, garnering critical acclaim throughout the world.
"... what charm, what wealth of melody!"
-Tchaikovsky on Delibes
Special Note: The 1st Track on the 2nd Disc at 10:10 into the music, there is a scratching sound. This is unfortunately in the recording itself and is not a defect.
Features:
• 2 HRx® DVD Data Discs containing .wav files.
• True high resolution music,176.4 kHz/24 bits
Musicians:
San Francisco Ballet Orchestra
Martin West, conductor
Selections:
Leo Delibes
Sylvia - Suite
1. Prelude
Les Chasseresses
Intermezzo
Valse Lente
2. Cortege Rustique
Danse des Ethiopiens
Chant bachique
3. Marche et Cortege de Bacchus
4. Scene
Barcarole
Pizzicato
Pas des Esclaves
Strette - Galop
Apotheose
Coppelia - Suite
5. Prelude
Mazurka
Valse Swanhilde
Czardas (Danse hongroise)
6. Scene
Valse de la poupee
Valse des Heures
7. L'Aurore (Les Fleurs)
L Priere (La Nuit)
Le Travail (La Fileuse)
L'Hymen (Noce villageoise)
Galop Final