Save 67% for a Limited Time While Supplies Last!
This disc will NOT play on CD, DVD or SACD Players! HRx 176kH/24-Bit DVD-R - For Music Servers Only!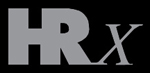 HRx DVD-R data discs contain exact, digit-for-digit copies of the original Reference Recordings 176.4 kHz / 24-bit digital masters. This is the ultimate in fidelity for two-channel sound: TRUE high-resolution audio, ready to load from DVD-R data discs onto your computer music server!
To play HRx, the files on the DVD-R data disc must be uploaded to a computer music server, which then will play the music files through your audio system. (You cannot play them on CD, DVD, or SACD players!!!)
Best of Show award for "Greatest Technological Breakthrough: Reference Recordings' HRx ultra-high resolution (176.4/24) digital music format." (Alan Taffel:
The Absolute Sound
, April/May 2008)
"Reference Recordings, a company at the forefront of technical advancements for the past 30 years, has broken through the technical barriers to deliver to listeners the exact high-resolution digital bitstreams created during the recording sessions. The company's HRx format encodes as WAV files on a DVD the master recording, which was sampled at 176.4kHz with 24-bit resolution. For the first time, you can listen to the original high-resolution datastream of some spectacular titles from the Reference Recordings catalog."
- Robert Harley,
The Absolute Sound
, January 2009
One of RR's all-time bestsellers, and an audiophile touchstone, is Pomp & Pipes!, our first foray into the magnificent repertoire for organ and wind band. In the fourteen years since, we've had many requests for "more!", and here it is, a program that's at least as exhilarating.
This time, in addition to the renowned Dallas Wind Symphony and its music director Jerry Junkin, we have the services of Mary Preston, resident organist of the mighty Fisk concert instrument in the Meyerson Symphony Center. No one knows better than she the capabilities of the Fisk, and Mary Preston can make it sing and shout.
In addition to the royal coronation anthem Crown Imperial by William Walton, there are substantial pieces that are seldom heard in such full instrumentation. Richard Strauss contributes a stately Festival Intrada; there's a Canzon originally composed "in stereo" by Giovanni Gabrieli; a ceremonial brass Fanfare by Henri Tomasi; an unusual arrangement by Percy Grainger of the famous County Derry Air; Elsa's Procession to the Cathedral from Lohengrin by Richard Wagner, who knew how to bring an audience to its feet; Kammermusik #7, a full concerto for organ and winds by Paul Hindemith; and Niagara Falls, a rousing, wild ride by popular American composer Michael Daugherty.
"...there's loads of instrumental detail. The lowest organ notes will rearrange things in your china closet."
- Andrew Quint,
The Absolute Sound
"Addictively warm and velvety is how this Keith Johnson recording sounds. It captures the sound of the hall in all its rich, creamy, clarified glory as well as that of the mighty, Herman W. Lay Family 1.36 million dollar, 4535 pipe C.B. Fisk Opus 100 organ. It's a whopper and if your system goes low, you'll hear and feel it!"
- Michael Fremer, The Tracking Angle
"Audiophiles will have to have this one."
- John Sunier, Audiophile Audition
Features:
• HRx DVD-R
Musicians:
Dallas Wind Symphony
Jerry Junkin, conductor
Mary Preston, organ
Selections:
Richard Strauss (1864-1949)
1. Festival Intrada
Giovanni Gabrieli (1554-1612)
2. Canzon Primi Toni
William Walton (1902-1983)
3. Crown Imperial
Henri Tomasi (1901-1971)
4. Good Friday Procession
Percy Grainger (1882-1961)
5. County Derry Air
Richard Wagner (1813-1883)
6. Elsa's Procession to the Cathedral - from Lohengrin
Paul Hindemith (1895-1963)
7.-9. Kammermusik No. 7
Michael Daugherty (b1954)
10. Niagara Falls