Save 67% for a Limited Time While Supplies Last!
This disc will NOT play on CD, DVD or SACD Players! HRx 176kH/24-Bit DVD-R - For Music Servers Only!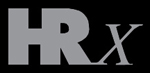 HRx DVD-R data discs contain exact, digit-for-digit copies of the original Reference Recordings 176.4 kHz / 24-bit digital masters. This is the ultimate in fidelity for two-channel sound: TRUE high-resolution audio, ready to load from DVD-R data discs onto your computer music server!
To play HRx, the files on the DVD-R data disc must be uploaded to a computer music server, which then will play the music files through your audio system. (You cannot play them on CD, DVD, or SACD players!!!)
Best of Show award for "Greatest Technological Breakthrough: Reference Recordings' HRx ultra-high resolution (176.4/24) digital music format." (Alan Taffel:
The Absolute Sound
, April/May 2008)
"Reference Recordings, a company at the forefront of technical advancements for the past 30 years, has broken through the technical barriers to deliver to listeners the exact high-resolution digital bitstreams created during the recording sessions. The company's HRx format encodes as WAV files on a DVD the master recording, which was sampled at 176.4kHz with 24-bit resolution. For the first time, you can listen to the original high-resolution datastream of some spectacular titles from the Reference Recordings catalog."
- Robert Harley,
The Absolute Sound
, January 2009
With Yerba Buena Bounce, its tenth album, The Hot Club of San Franciso confirms its reputation as America's longest-running and finest Gypsy Jazz ensemble. The album contains explorations of Django Reinhardt's tunes, plus originals and more.
The Hot Club of San Francisco is a quintet of accomplished and versatile musicians who celebrate Django Reinhardt's and Stephane Grappelli's renowned Hot Club de France. The ensemble borrows the all-string instrumentation of three guitars, violin and bass from the original Hot Club, but breathes new life into the music with innovative arrangements of classic tunes and original compositions from the group's superb lead guitarist, Paul Mehling. Hearing the ensemble takes the listener back to the 1930s and to the small, smoky jazz clubs of Paris. The music of The Hot Club of San Francisco has entranced audiences around the globe for more than a decade.
Mandolinist David Grisman, father of Dawg music and good friend of The Hot Club, makes a special guest appearance on two tracks. The set is further enhanced by bandoneon virtuoso Seth Asarno, and two bonus tracks feature the quintet augmented by three Dixieland horns!
Recorded by multi-Grammy-nominated "Prof." Keith Johnson at Fantasy Studios in Berkeley, California, the Yerba Buena Bounce sessions benefited from the historic ambience, scene of hundreds of classic jazz and rock recordings. Using his own custom-built microphones and electronics (as always), Johnson was able to utilize some of Fantasy's unique facilities, such as a legendary echo chamber, to add luster to his always life-like soundscapes.
Musicians:
Ari Munkres, cello
Jason Vanderford, guitar
Evan Price, violin
Jeff Magidson, guitar
Paul Mehling, vocals(16,17), guitar
Bill Carter, clarinet
Marc Caprone, trumpet
Clint Baker, trombone, tuba
Features:
• HRx DVD-R
• First Edition April 2008
Selections:
1. Mystery Pacific
Django Reinhardt/Stéphane Grappelli
2. Hot Lips
Henry Busse/Lon Davis/H.W. Lange
3. I'm Happy Just To Dance With You
John Lennon/Paul McCartney with Seth Asarno, bandoneon
4. Sway
Norman Gimbel/R.P. Rosas with David Grisman, mandolin
5. Number Two
Paul Mehling
6. Souvenir de Villingen
Stéphane Grappelli
7. Tickle Toe
Lester Young
8. Black and White
Django Reinhardt/Stéphane Grappelli
9. Lullabye
Paul Mehling with David Grisman, mandolin; Seth Asarno, bandoneon
10. Rythme Futur
Django Reinhardt
11. Yerba Buena Bounce
Paul Mehling
12. Stardust
Hoagy Carmichael/Mitchell Parish
13. Borneo
Walter Donaldson
14. Georgia Cabin
Sidney Bechet
15. Improvisation #2
Django Reinhardt
Bonus Tracks:
16. Gong Oh
Paolo Conte
17. Jam: Some Of These Days
Brooks Shelton