Save 67% for a Limited Time While Supplies Last!
This disc will NOT play on CD, DVD or SACD Players! HRx 176kH/24-Bit DVD-R - For Music Servers Only!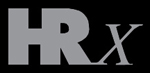 HRx DVD-R data discs contain exact, digit-for-digit copies of the original Reference Recordings 176.4 kHz / 24-bit digital masters. This is the ultimate in fidelity for two-channel sound: TRUE high-resolution audio, ready to load from DVD-R data discs onto your computer music server!
To play HRx, the files on the DVD-R data disc must be uploaded to a computer music server, which then will play the music files through your audio system. (You cannot play them on CD, DVD, or SACD players.)
Best of Show award for "Greatest Technological Breakthrough: Reference Recordings' HRx ultra-high resolution (176.4/24) digital music format." (Alan Taffel: The Absolute Sound April/May 2008)
"Reference Recordings, a company at the forefront of technical advancements for the past 30 years, has broken through the technical barriers to deliver to listeners the exact high-resolution digital bitstreams created during the recording sessions. The company's HRx format encodes as WAV files on a DVD the master recording, which was sampled at 176.4kHz with 24-bit resolution. For the first time, you can listen to the original high-resolution data stream of some spectacular titles from the Reference Recordings catalog." - The Absolute Sound, Robert Harley
An outstanding release from America's premier professional wind band! The Dallas Wind Symphony has a worldwide legion of followers and this is their first recording of holiday music.
Horns for the Holidays showcases an exciting 12-track lineup including brilliant original arrangements of festive favorites with many first recordings. This sonic spectacular also features the huge Fisk pipe organ at the Meyerson Symphony Center in Dallas and is faithfully captured by Reference Recordings' world-renowned team of engineer Keith Johnson and producer Tam Henderson. A treat for wind band enthusiasts, audiophiles, and all who love great holiday music!
And the liner notes are informative and a real hoot, as they might say in Texas!
"Americans revel in the Currier and Ives images of Christmas: the sleigh rides, the snowmen, and all the joy that comes with twinkling lights, cold weather, warm fires, hot cocoa, and sharing a feast with your loving family.
"Christmas isn't like that in Texas.
"Here the temperature often hits 60 degrees on December 25, making it warm enough to play football on the front lawn before you tuck into that turkey dinner. Santa arrives on a motorcycle."
Join in the celebration of this marvelous holiday classic!
Conductor Jerry Junkin is Artistic Director and Conductor of the Dallas Wind Symphony, as well as Director of Bands at the University of Texas at Austin, where he also holds the title of University Distinguished Teaching Professor.
America's premier professional wind band, The Dallas Wind Symphony was founded in 1985 and has made over 15 recordings. Consisting of woodwinds, brass and percussion, they perform and record in the I. M. Pei-designed Meyerson Symphony Center.
Founded in San Francisco in 1976, Reference Recordings believes that how a recording sounds is as important as the music itself. RR thanks everyone who was instrumental in bringing this outstanding album to life, especially Engineer: "Prof." Keith O. Johnson (Grammy award-winning engineer, inventor and entertainment technologist).
Musicians
Jerry Junkin
conductor
Dallas Wind Symphony
Selections
Festival Fanfare (Wasson)
Sleigh Ride (Anderson)
Jesu, Joy of Man's Desiring (Bach-Reed)
Minor Alterations (Lovrien)
I'll Be Home for Christmas (Kent-Shaw)
The Christmas Song (Chestnuts Roasting) [Tormé-Wells-Biondi]
Have Yourself a Merry Little Christmas (Martin-Mills)
A Christmas Festival (Anderson)
Deck the Halls (Trad-Silvester)
Jingle Bells Fantasy (Pierpont-Wasson)
Russian Christmas Music (Trad-Reed)
Christmas and Sousa Forever (Sousa-Brion-Schissel-Giroux)