Limited Edition!
24-Bit/100kHz Mastering! This K2 HD Mastering CD will play on ALL CD players! Featuring Hit Singles "Missing You" & "Make Love Stay"! Acoustic, Romantic, Folk-Rock Harmonies!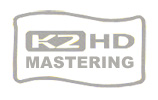 This recording has been mastered by the K2 HD format of 24-bit 100kHz, which creates an unbelievable sound surpassing other formats!
It's one of his earliest memories: He's four years old, standing up on a box in front of his father's big band, baton in hand, conducting. Though his dad stood behind him, doing the real work, for Dan it was a foreshadowing of what his life would be -- following in his father's footsteps to become the leader of the band. "It was an amazing feeling," he declared decades later during a series of discussions for these notes. "To be immersed in music. It felt both very magical and powerful. And I was fearless." That fearlessness has led him far, as he developed into one of popular music's most gifted and successful singer-songwriters. With an early genius for both melody and harmony, a soulfully angelic singing voice, and a natural gift for romantic expression, Dan Fogelberg has created songs that have become so embedded in our collective consciousness that they still resound with authentic magic and beauty years after they first emerged.
The music that inspired him the most was the West Coast rock of bands such as the Byrds and the Buffalo Springfield, as well as the contemporary folk of Paul Simon, Joni Mitchell and Gordon Lightfoot, and of course, The Beatles.
A compilation album of hits by Dan Fogelberg features two previously unreleased tracks, "Missing You" and "Make Love Stay", both of which were released as singles and peaked at chart positions #23 and #29 on the Billboard Hot 100 chart, respectively. Make Love Stay became Fogelberg's third #1 on the Adult Contemporary chart.
For longtime Dan Fogelberg fans, it really was a magical period, those years between 1974 and 1981 when the enduring singer-songwriter defined what for them became "his sound." -- acoustic-based, romantic themed, "Southern California" style folk-rock emphasizing three-part, "stacked" harmonies. Anchoring that era, for them, were a trio of albums in particular: "Souvenirs," released in 1974; "Captured Angel," which followed in 1975; and Fogelberg's 1981 coming of age landmark double record, "The Innocent Age." Not coincidentally, it also represented the material that radio seemed to embrace most enthusiastically.
"You've got to just follow your heart and do your best work,"
he said.
"For better or worse, I have followed my heart. There is no doubt in my mind or heart that everything I've done is exactly what I intended to do."
Features:
• Limited Edition
• K2 HD 100kHz / 24-bit Mastering
• Made in Japan
• Includes Clear Protective Outer Sleeve
Selections:
1. Part of the Plan
2. Heart Hotels
3. Hard To Stay
4. Longer
5. Missing You
6. The Power of Gold
7. Make Love Stay
8. Leader of the Band
9. Run For the Roses
10. Same Old Lang Syne