Click Here for Sound Samples!
Limited Edition K2 HD Mastering Japanese Import CD!
24-Bit/100kHz Mastering! This K2 HD Mastering CD will play on ALL CD players!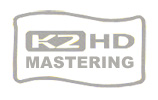 This recording has been mastered by the K2 HD format of 24-bit 100kHz, which creates an unbelievable sound surpassing other formats!
Joan Baez's Greatest Hits compilation album was originally released in 1996 and features vocals by Joni Mitchell on the song Dida. The tracklist includes "The Night They Drove Old Dixie Down".
Features:
• Limited Edition
• K2 HD 100kHz / 24-bit Mastering
• Made in Japan


| | |
| --- | --- |
| | 1. Diamonds and Rust |
| | 2. Night They Drove Old Dixie Down |
| | 3. Simple Twist of Fate |
| | 4. Imagine |
| | 5. In the Quiet Morning (For Janis Joplin) |
| | 6. Best of Friends |
| | 7. Forever Young |
| | 8. Prison Trilogy (Billy Rose) |
| | 9. Jesse |
| | 10. Children and All That Jazz |
| | 11. Please Come To Boston |
| | 12. Never Dreamed You'd Leave In Summer |
| | 13. Gracias a la Vida |
| | 14. Sweeter For Me |
| | 15. Love Song To a Stranger |
| | 16. Dida - featuring Joni Mitchell |
| | 17. Amazing Grace |
| | 18. The Ballad of Sacco o& Vanzetti (La Ballata Di Sacco e Vanzetti) |
| | 19. Oh Happy Day |
| | 20. Less Than the Song |