Limited Edition K2 HD Mastering Japanese Import CD!
24-Bit/100kHz Mastering! This K2 HD Mastering CD will play on ALL CD players!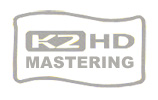 This recording has been mastered by the K2 HD format of 24-bit 100kHz, which creates an unbelievable sound surpassing other formats!
This greatest hits compilation album contains nine selections from the catalog of recordings from Air Supply. The tracklisting includes "All Out of Love", "Lost In Love", "Even the Nights Are Better", "Every Woman In the World" and more!
Features:
• Limited Edition
• K2 HD 100kHz / 24-bit Mastering
• Made in Japan
• Includes Clear Protective Outer Sleeve
Selections:
1. Lost In Love
2. Even the Nights Are Better
3. The One That You Love
4. Every Woman In the World
5. Chances
6. Making Love Out of Nothing At All
7. All Out of Love
8. Here I Am
9. Sweet Dreams