Click Here for Sound Samples!
Numbered, Limited Edition! Very Limited Quantities!
Only 1,000 Numbered Copies Available!

24-Bit/100kHz Mastering! This K2 HD Mastering CD will play on ALL CD players!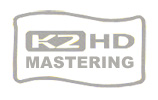 This recording has been mastered by the K2 HD format of 24-bit 100kHz, which creates an unbelievable sound surpassing other formats!
Round Midnight is a soundtrack album by Herbie Hancock featuring music recorded for Bertrand Tavernier's film Round Midnight released in 1986 on Columbia Records. The album features performances by Hancock, Freddie Hubbard, Ron Carter, Tony Williams, Bobby McFerrin, Dexter Gordon, Pierre Michelot, Billy Higgins, John McLaughlin, Chet Baker, Bobby Hutcherson, Wayne Shorter, Lonette McKee, and Cedar Walton, most of whom appear in the film. It won the Academy Award for Best Music, Original Score in 1986, against strong competition, most notably Ennio Morricone's The Mission and Jerry Goldsmith's Hoosiers.
"As the lead character, Gordon interprets 'Body and Soul' and a few other pieces that provide appropriate impressions for the story. His acting and playing go hand in hand. Gordon's tenor places Lester Young in the ear and mind's eye of the audience. Billy Higgins and Herbie Hancock anchor a session high in quality and filled with emotion. When the script calls for something eerie, they provide it. By inverting the harmonic structure of Bud Powell's 'Time Waits,' Hancock creates 'Still Time,' which moves soothingly along a fairy-tale path. Daydreams and nightmares come and go, while an all-star jazz cast provides the charm. A twin-tenor battle with Wayne Shorter, a hard bop quintet romp with Freddie Hubbard, and several classic ballads form a memorable soundtrack. As well as paying homage to pioneers Powell and Young, the film's music serves as a tribute to many other bebop, hard bop, and post-bop innovators."
- Jim Santella, All About Jazz
"[T]he score has [Gordon's] Promethean tenor sax as its prime mover. Masterfully produced by pianist Herbie Hancock, the soundtrack frames Gordon with a world-class band that includes Hancock's Miles Davis alumni Wayne Shorter, Tony Williams, Ron Carter, and John McClaughlin. Providing additional star-power are guest vocalists Chet Baker, Bobby McFerrin, and Lonette McKee. Another remarkable aspect of Round Midnight is that all this music-making was done live on set-a first for a fictional feature film... Round Midnight represents the essence of organic music-making..."
- Billboard
"The music is sublime."
- Janet Maslin, The New York Times
Features:
• Numbered, Limited Edition (Only 1000 Copies)
• K2 HD 100kHz / 24-bit Mastering
• Made in Japan
• Includes Clear Protective Outer Sleeve
• Bonus Track
Musicians:
Dexter Gordon, tenor saxophone
Herbie Hancock, piano
Ron Carter, bass
Tony Williams, drums
Bobby McFerrin, vocals
Pierre Michelot, bass
Billy Higgins, drums
Chet Baker, vocals, trumpet
Bobby Hutcherson, vibes
Wyane Shorter, tenor saxohpone
Lonette McKee, vocals
Freddie Hubbard, trumpet
Cedar Walton, piano


| | |
| --- | --- |
| | 1. 'Round Midnight |
| | 2. Body And Soul |
| | 3. Berangere's Nightmare |
| | 4. Fair Weather |
| | 5. Una Noche Con Francis |
| | 6. The Peacocks |
| | 7. How Long Has This Been Going On? |
| | 8. Rhythm-A-Ning |
| | 9. Still Time |
| | 10. Minuit Aux Champs-Elysees |
| | 11. Chan's Song (Never Said) |
| | 12. 'Round Midnight (Bonus Track) |