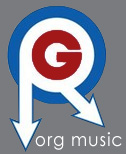 Remastered & Pressed On Vinyl LP at Pallas in Germany!
Previously Out Of Print For Decades!
Doctor Ross, also known as "Doctor Ross the Harmonica Boss", made his reputation as a bluesman in Memphis before moving to Michigan. During the early '50s, Ross recorded his first sides, including "Chicago Breakdown", with Sam Phillips at Sun Records. This compilation, Memphis Breakdown, compiles the best of those early Memphis sessions all in one place, remastered for vinyl.
Features:
• Audiophile Grade Vinyl LP
• Pressed at Pallas in Germany
• Remastered by David Gardner at Infrasonic Mastering
• Previously out of print for decades
Selections:
Side A:
1. Chicago Breakdown
2. Boogie Disease
3. Polly Put Your Kettle On
4. Juke Box Boogie
5. Terra Mae
6. Feel So Sad
7. Texas Hop
Side B:
1. That's Alright
2. Cat Squirrel
3. Industrial Boogie
4. Left Job Boogie
5. That Ain't Right
6. 1953 Jump
7. Come Back Baby