This disc will NOT play on CD, DVD or SACD Players! HRx 176kH/24-Bit DVD-R - For Music Servers Only!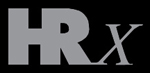 HRx DVD-R data discs contain exact, digit-for-digit copies of the original Reference Recordings 176.4 kHz / 24-bit digital masters. This is the ultimate in fidelity for two-channel sound: TRUE high-resolution audio, ready to load from DVD-R data discs onto your computer music server!
To play HRx, the files on the DVD-R data disc must be uploaded to a computer music server, which then will play the music files through your audio system. (You cannot play them on CD, DVD, or SACD players!!!)
Best of Show award for "Greatest Technological Breakthrough: Reference Recordings' HRx ultra-high resolution (176.4/24) digital music format." (Alan Taffel:
The Absolute Sound
, April/May 2008)
"Reference Recordings, a company at the forefront of technical advancements for the past 30 years, has broken through the technical barriers to deliver to listeners the exact high-resolution digital bitstreams created during the recording sessions. The company's HRx format encodes as WAV files on a DVD the master recording, which was sampled at 176.4kHz with 24-bit resolution. For the first time, you can listen to the original high-resolution datastream of some spectacular titles from the Reference Recordings catalog."
- Robert Harley,
The Absolute Sound
, January 2009
A Magnificent New Symphonic Recording!
A new symphonic tour-de-force from the Kansas City Symphony! This colorful, beloved English music has been captured in brilliant HDCD sound by GRAMMY-winning engineer Keith O. Johnson.
The Kansas City Symphony garnered tremendous critical acclaim for their first project on Reference Recordings, incidental music for The Tempest by Sullivan and Sibelius. Their second release on RR, Britten's Orchestra, received a GRAMMY for Best Surround Sound for both the engineer and producer, as well as rave reviews everywhere!
Reference Recordings was thrilled to work again with Conductor Michael Stern, the son of famed violinist Isaac Stern. Now in his eighth season as music director, the Kansas City Symphony has been much praised for its remarkable artistic growth and development since his tenure began. He is also the founder of the Iris Chamber Orchestra in Memphis, Tennessee, and in addition to RR, has recorded for Sony, Hyperion, Denon, Arabesque and Naxos.
Producer David Frost has won Grammy awards in 2005, 2009 and 2011 for Classical Producer of the Year. He has produced a large roster of stars and Grammy-winning titles. Reference Recordings was most honored to work with him again on this project.
"Stern characterises each variation with great skill...the eloquent cello playing in Variation XII and the superb room-shaking organ in the Finale makes this a performance and recording to relish... A most desirable release."
- Graham Williams , Classical CD Choice
"Stern characterizes [the Enigma Variations] unerringly...The finale is extremely impressive, aided by state-of-the-art sonics that offer the finest integration of organ and orchestra yet captured in this work on disc...The disc is worth hearing for the final minute alone."
- David Hurwitz, ClassicsToday
"Do not, I mean this absolutely, let this one pass you by. It is a treat at all levels, and just you wait till you hear the string section's technical finesse and execution throughout."
- Harry Pearson, HPSoundings
"These [are] splendid American performances of Elgar and Vaughan Williams, with Michael Stern adopting an utterly persuasive approach to this music, stressing (if anything) its internationalism."
- Barry Forshaw, Classical CD Choice
Musicians:
Kansas City Symphony
Michael Stern, conductor
Features:
• HRx DVD-R
Selections:
Ralph Vaughn Williams (1872-1958)
The Wasps - Aristophanic Suite
1 Overture
2 Entr'acte, molto moderato
3 March Past of the Kitchen Utensils
4 Entr'acte, andante
5 Ballet and Final Tableau
6
Fantasia on "Greensleeves"
Sir Edward Elgar (1857-1934)
7-20 Variations on an Original Theme: "Enigma," op. 36