Click Here for Sound Samples!
Limited Edition K2 HD Mastering Japanese Import CD!
24-Bit/100kHz Mastering! This K2 HD Mastering CD will play on ALL CD players!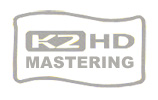 This recording has been mastered by the K2 HD format of 24-bit 100kHz, which creates an unbelievable sound surpassing other formats!
Does Elton John really need an introduction? Anywhere? In the world? This 1996 recording from Elton includes some of his best-known releases including "Sorry Seems to Be the Hardest Word", "Blue Eyes", "Someone Saved My Life Tonight" and many more!
Features:
• Limited Edition
• K2 HD 100kHz / 24-bit Mastering
• Made in Japan


| | |
| --- | --- |
| | 1. Sacrifice |
| | 2. Candle In the Wind |
| | 3. I Guess That's Why They Call It the Blues |
| | 4. Sorry Seems to Be the Hardest Word |
| | 5. Blue Eyes |
| | 6. Daniel |
| | 7. Nikita |
| | 8. Your Song |
| | 9. The One |
| | 10. Someone Saved My Life Tonight |
| | 11. True Love |
| | 12. Blessed |
| | 13. Please |
| | 14. Song For Guy |