Click Here for Sound Samples!
Limited Edition K2 HD Mastering Japanese Import CD!
24-Bit/100kHz Mastering! This K2 HD Mastering CD will play on ALL CD players!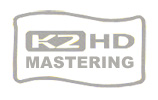 This recording has been mastered by the K2 HD format of 24-bit 100kHz, which creates an unbelievable sound surpassing other formats!
The European duo Secret Garden's debut recording from 1995. Irish violinist Fionnuala Sherry and Norwegian pianist/keyboardist Rolf Lovland provides a delicious assortment of classical/modern dream music with a wistful, violin-rooted, pop-folk-classical melange.
Features:
• Limited Edition
• K2 HD 100kHz / 24-bit Mastering
• Made in Japan
Musicians:
Fionnuala Sherry, violin
Rolf Lovland, piano, keyboards


| | |
| --- | --- |
| | 1. Nocturne |
| | 2. Pastorale |
| | 3. Song From A Secret Garden |
| | 4. Sigma |
| | 5. Papillon |
| | 6. Serenade To Spring |
| | 7. Atlantia |
| | 8. Heartstrings |
| | 9. Adagio |
| | 10. The Rap |
| | 11. Chaconne |
| | 12. Cantoluna |
| | 13. Ode To Simplicity |