Click Here for Sound Samples!
Numbered, Limited Edition! Very Limited Quantities!
Only 1,000 Numbered Copies Available!

24-Bit/100kHz Mastering! This K2 HD Mastering CD will play on ALL CD players!

Rolling Stone 500 Greatest Albums of All Time - Rated 254/500!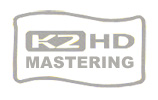 This recording has been mastered by the K2 HD format of 24-bit 100kHz, which creates an unbelievable sound surpassing other formats!
Headhunters is the twelfth studio album by American jazz musician Herbie Hancock, released October 13, 1973, on Columbia Records in the United States. Recording sessions for the album took place during September 1973 at Wally Heider Studios and Different Fur Trading Co. in San Francisco, California. Headhunters is a key release in Hancock's career and a defining moment in the genre of jazz funk. In 2003, the album was ranked number 498 in the book version of Rolling Stone magazine's list of the 500 greatest albums of all time. In 2007, the Library of Congress added it to the National Recording Registry, which collects "culturally, historically or aesthetically important" sound recordings from the 20th century.
Features:
• Numbered, Limited Edition (Only 1000 Copies)
• K2 HD 100kHz / 24-bit Mastering
• Made in Japan
• Includes Clear Protective Outer Sleeve
Musicians:
Herbie Hancock, electric piano, clavinet, synthesizer
Bennie Maupin, soprano saxophone, tenor saxophone, saxello, bass clarinet, alto flute
Paul Jackson, electric bass, marimbula
Bill Summers, congas, shekere, balafon, agogo, cabasa, hindewhu, tambourine, log drum, surdo, gankogui
Harvey Mason, drums


| | |
| --- | --- |
| | 1. Chameleon |
| | 2. Watermelon Man |
| | 3. Sly |
| | 4. Vein Melter |