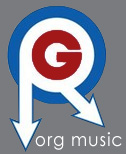 Coming April 2, 2021 pre-order your copy today! Orders with both pre-order and in stock items will have all in stock items shipped immediately!
45rpm 12" Vinyl EP!
Featuring Members Of Metallica, Avenged Sevenfold, & Suicidal Tendencies!
Infectious Grooves, the funk metal supergroup led by Suicidal Tendencies frontman Mike Muir, is back!
Take You On A Ride (EP) features three unreleased tracks from 1995 along with their first newly recorded song in years. Infectious Grooves features bassist Robert Trujillo (Metallica), drummer Brooks Wackerman (Avenged Sevenfold), Dean Pleasants (Suicidal Tendencies), and other veteran players. The EP comes on 12" vinyl, mastered at 45RPM. Originally pressed for Record Store Day 2020, this album is now widely available!
Selections
Funny Farm
Payback's A Bitch
What Goes Up
Take You On A Ride