Limited Edition K2 HD Mastering Japanese Import CD!
24-Bit/100kHz Mastering! This K2 HD Mastering CD will play on ALL CD players!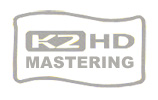 This recording has been mastered by the K2 HD format of 24-bit 100kHz, which creates an unbelievable sound surpassing other formats!
Itzhak Perlman is regarded as one of the pre-eminent violinists of the 20th century. He has earned an impressive list of awards including five Grammy awards and a tribute at the 2003 Kennedy Center Honors.
The collection titled Cinema Serenade contains an impressive list of selections from various films the violinist has performed from The Color Purple's Main Title, to Yentl's "Papa, Can You Hear Me?" to the theme from Schindler's List and Tango (Por Una Cabeza) from Scent of a Woman.
"Por una cabeza" is one of the most famous and popular tango songs by composed by Carlos Gardel written in 1935. The tango has been performed by numerous tango orchestras and is commonly featured in films and television, most notably The Tango Project (Nonesuch Records). In Scent of a Woman, The Tango Project actually appears in the famous Tango scene starring Al Pacino. John Williams arranged a version of the piece and it appears on this album "Cinema Serenade", with violin solo by Itzhak Perlman. Williams (conducting) and Perlman have also performed the piece during their live concerts together.
Features:
• Limited Edition
• K2 HD 100kHz / 24-bit Mastering
• Made in Japan
• Includes Clear Protective Outer Sleeve
Selections: (all instrumental)
1. The Color Purple: Main Title
2. Scent of a Woman: Tango (Por Una Cabeza)
4. Yentl: Papa, Can You Hear Me?
5. Il Postino: Theme
6. Theme From Far and Away
7. The Umbrellas of Cherbourg: I Will Wait For You
8. Four Horsemen of the Apocalypse: Theme
9. Sabrina: Theme
10. Out of Africa: Main Title
11. Black Orpheus: Manha de Carnaval
12. Theme from Schindler's List
13. Cinema Paradiso: Love Theme