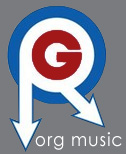 Reissue On Limited Edition White & Orange Vinyl LP - Only 500 Copies!
Features Biggest Hit "Great Balls of Fire"!
Jerry Lee's Greatest! is the second album from rock & roll's first great wild man, originally released in 1961 by the legendary Sun Record Company. The album includes Lewis' biggest hit, "Great Balls of Fire," which had been left off of his debut LP. The album has been remastered for vinyl and is presented true-to-form, with original artwork and liner notes.
More than fifty years have passed since "Whole Lotta Shakin' Going On" became a worldwide hit, and in that time Jerry Lee Lewis has imprinted himself upon American music. His sound is remarkably unique. Few songs bear his name as composer, but his interpretative skill makes every song his own. One listen and you'll know it's magic.
Features:
• Vinyl LP
• White & Orange Vinyl
• Limited to 500 copies
• Remastered
• Original artwork & liner notes
Selections:
Side A:
1. Money
2. As Long As I Live
3. Hillbilly Music (Country Music Is Here To Stay)
4. Frankie And Johnny
5. Home
6. Hello, Hello Baby
Side B:
1. Let's Talk About Us
2. What'd I Say
3. Breakup
4. Great Balls Of Fire
5. Cold Cold Heart
6. Hello Josephine