Save 67% for a Limited Time While Supplies Last!
This disc will NOT play on CD, DVD or SACD Players!
HRx 176.4kHz/24-Bit DVD-R - For Music Servers Only!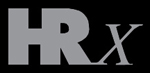 HRx DVD-R data discs contain exact, digit-for-digit copies of the original Reference Recordings 176.4 kHz / 24-bit digital masters. This is the ultimate in fidelity for two-channel sound: TRUE high-resolution audio, ready to load from DVD-R data discs onto your computer music server!
To play HRx, the files on the DVD-R data disc must be uploaded to a computer music server, which then will play the music files through your audio system. (You cannot play them on CD, DVD, or SACD players.)
Best of Show award for "Greatest Technological Breakthrough: Reference Recordings' HRx ultra-high resolution (176.4/24) digital music format." (Alan Taffel: The Absolute Sound April/May 2008)
"Reference Recordings, a company at the forefront of technical advancements for the past 30 years, has broken through the technical barriers to deliver to listeners the exact high-resolution digital bitstreams created during the recording sessions. The company's HRx format encodes as WAV files on a DVD the master recording, which was sampled at 176.4kHz with 24-bit resolution. For the first time, you can listen to the original high-resolution data stream of some spectacular titles from the Reference Recordings catalog." - Robert Harley, The Absolute Sound
He is consistently acclaimed for his recitals, recordings, and appearances with orchestras throughout the world. His concerts attract a wide range of audiences, as he has eagerly embraced traditional piano literature as well as an eclectic range of repertoire, including new music commissioned especially for him, world music, and his own transcriptions. Joel Fan is recognized for his work with cellist Yo-Yo Ma as a member of the Silk Road Ensemble, with performances at Carnegie Hall and the Kennedy Center, and on the television programs Good Morning America and Late Night with David Letterman. Fan has also collaborated with numerous other ensembles, including the Shanghai Quartet, Imani Winds, and A Far Cry. Mr. Fan's engaging personality, technical assurance, lyricism, and sheer musicality win over audiences wherever he performs. This release follows two outstanding solo albums on Reference Recordings: World Keys (RR-106CD) and West of the Sun (RR-119CD, RRDR119).
This is Northwest Sinfonietta's first release with Reference Recordings, and to quote them, they are "thrilled and honored with their collaboration with long-time partner and phenomenal pianist Joel Fan."
Northwest Sinfonietta, under the leadership of Founding Music Director Christophe Chagnard, is a vital part of the Pacific Northwest cultural scene and is recognized for its extraordinary performances, innovative programming and collaborations.
Since its first performance in December 1991 honoring the bicentennial of Mozart's death, Northwest Sinfonietta has held a unique place as the region's only professional chamber orchestra. In 2012 and 2013, Chagnard led the orchestra on tours to Cuba as only the third professional American orchestra to visit Cuba since the 1959 revolution. After 24 years at the helm, Maestro Chagnard stepped down in 2015. Northwest Sinfonietta will become the fourth professional chamber orchestra in the world to adopt its new Artistic Partner Leadership model. Northwest Sinfonietta is excited for the time of transition and growth and will celebrate its 25th season - and Mozart's 250th birthday - with an electrifying mix of special guest artists and new leadership.
Pianist Fan endows each selection not only with his fabulous technique but his knowing musicianship. Maestro Christophe Chagnard, founding director of the Northwest Sinfonietta, supplies sensitive accompaniment that partners the piano perfectly in each of these true showpieces for the keyboard.…I happened to have on hand an HDCD version of this program that Joel gifted me last Christmas. While it is a humdinger of a disc, the HRx disc has noticeably more air, a more potent low end, and fuller piano sound.…In the continually growing tradition of Reference Recordings, we get another completely cherishable disc that should enjoy many plays on your system, be it a computer-based server or a compatible disc-spinner.…As for pianist Fan, I hope that Reference Recordings folks queue him up for many more recitals. Highly recommended.
This diverse and engaging program of works for piano and orchestra reflects Joel Fan's ongoing commitment to international music.…There is…a real sense of intelligence and enjoyment. Captured in excellent sound, this program has a wide potential audience, from piano students and teachers to the adventurous listener.…I can't imagine any piano fan not wanting this for the range and quality of the performances. Fan's piano sounds terrific, and from a label that does so few concerto collaborations, the high standards of the house are upheld. This is a joyous and intriguing album that truly sparkles.
Very enjoyable! A program of short showpieces for piano and orchestra, some well known and some not so well known, like the works by Ricardo Castro Herrera and Charles Wakefield Cadman. It sure beats another disc of standard romantic concertos, though it is every bit as exciting as the best of them. Mr Fan brings high-voltage virtuosity and thoughtful nuance to his playing, depending on what the music calls for. The Northwest Sinfonietta is not large in numbers but more than up to the challenges of some unfamiliar music…
This pianist reveals passages of fine breadth and sweep, showing a great subtlety and fine rubato. A terrific performance.…This is a terrific new release with, in my download, a detailed recording full of depth, space and detail.
...just go pick this one up! These are works for piano and orchestra, played magnificently. These are delightful works that are so often overlooked in the repertoire, only because they are not the big Concertos. Overdue, and very welcome, is this program of works filled with melody, many of them either titled dance, or created for dance.…please sir, may we have some more?!
Joel Fan seems to relish these pieces as he attacks them all as if living in another age - crisp, vitally engrossing pianism that will set your feet tapping and your vocal chords humming. The Northwest Sinfonia plays with expertise and rousing commitment in a recording of exceptional analog-ish warmth and sensitivity. This is truly fine stuff.
Fan sounds perfectly at home in these virtuoso novelties, which are probably known to few musicians other than intrepid pianists.…turn up the volume to appreciate the fervour and dynamism Fan brings to his challenging duties. He immerses himself in a series of colourful collaborations with the Northwest Sinfonietta led by Christophe Chagnard.
Hearing the seven remarkable selections collected here, one wonders why they aren't heard more frequently.…The Northwest Sinfonietta, led by Christophe Chagnard, supplies spirited playing throughout.
For piano lovers, this CD is like an ice cream sundae, with hot fudge drizzle, Spanish peanuts, a ribbon of cream, and a booze-soaked cherry on top. It's pure pleasure, first note to last, with a generous heaping of sugar…There's even a Wedding Cake....Pianist Joel Fan, who presumably herded this programme together, plays it all with aplomb. He has the light touch, wit and fleet fingers necessary to keep these treats as sweet and bubbly as possible. He's ably backed up by the Northwest Sinfonietta…Throw in excellent notes from Reference Recordings and Fan's obvious enthusiasm and you have yourself a heck of a deal....Dig in and don't count the calories.
As always with an album engineered by 'Professor' Johnson, we get above all a realistic presentation…a lifelike ambiance, a truthful sense of orchestral depth and dimensionality, a pleasant hall resonance, a quick transient response, a broad frequency range (lows through the floor, highs shimmering endlessly), wide dynamics, strong impact, and plenty of air and space around the instruments....The recording sounds most natural all the way around.
...what a brilliant presentation we have here: Music that cannot help but delight, delivered with the utmost elegance by soloist and orchestra alike…Anyone familiar with Joel Fan's previous Reference Recordings outings will expect to hear an ease of execution and an especially crisp and lucid sense for texture. That he delivers. What is remarkable about this collection is the restraint and tastefulness he brings to music that, under the wrong hands, could come off as bombastic. This is my first encounter with Cristophe Chagnard and the Northwest Sinfonietta, but they are fully equal to Fan's aplomb, rendering this collection with a true sense of joy.…Go ahead and treat yourself.
Features
HRx DVD-R
HRx First Edition, March 2015
Data Disc Contains an Exact, Digit-for-Digit Copy of the Original Reference Recordings 176.4 kHz / 24-bit Digital Master
Ultimate Fidelity Two-Channel Sound
This Disc Is Intended to Play on Computer-Based Music Servers
Will Not Play on CD, SACD or DVD Players
WAV Files Can Be Imported Into Many Computer Digital Media Players - Your Computer Must Be Able to Read DVD-R
Media Player & Sound Card Must Be Able to Output 176.4 kHz, 24 bit Audio Files
Made in USA
Musicians
| | |
| --- | --- |
| Joel Fan | piano |
| Northwest Sinfonietta | |
| Christophe Chagnard | music director |
Selections
Gabriel Pierne (1863-1937)
Fantaisie-Ballet, Op.6
Ricardo Castro Herrera (1864-1907)
Vals Capricho, Op.1
Fryderyk Chopin (1810-1849)
Krakowiak in F Major, Op.14
Camille Saint-Saens (1836-1921)
Valse-Caprice in A-flat Major ("Wedding Cake"), Op.76
Carl Maria von Weber (1786-1826) / Franz Liszt (1811-1886)
Polonaise Brillante, Op.72 (S.367)
Louis Moreau Gottschalk (1829-1869) / Hershy Kay (1919-1981)
Grand Tarantelle, Op.67
Charles Wakefield Cadman (1881-1946)
Dark Dances of the Mardi Gras (Fantasy for Orchestra with Piano)