Click Here for Sound Samples!
Limited Edition! Very Limited Quantities!
24-Bit/100kHz Mastering! This K2 HD Mastering CD will play on ALL CD players!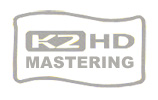 This recording has been mastered by the K2 HD format of 24-bit 100kHz, which creates an unbelievable sound surpassing other formats!
The first live album by saxophonist Kenny G was released in 1989, peaking at number 2 on the Contemporary Jazz Albums chart and number 16 on the Billboard 200. This performance was recorded live at Humphrey's Concerts By the Bay in San Diego, California. The album includes one of his most popular recordings "Songbird" as well as "Don't Make Me Wait For Love".
Features:
• Limited Edition
• K2 HD 100kHz / 24-bit Mastering
• Made in Japan
• Includes Clear Protective Outer Sleeve


| | |
| --- | --- |
| | 1. Going Home |
| | 2. Sade |
| | 3. Silhouette |
| | 4. Midnight Motion |
| | 5. Home |
| | 6. Don't Make Me Wait For Love - duet with Michael Bolton |
| | 7. I've Been Missin' You |
| | 8. Esther |
| | 9. Tribeca |
| | 10. Songbird |
| | 11. Uncle Al |