Click Here for Sound Samples!
Numbered, Limited Edition! Very Limited Quantities!
Only 1,000 Numbered Copies Available!
24-Bit/100kHz Mastering! This K2 HD Mastering CD will play on ALL CD players!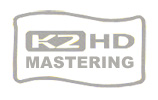 This recording has been mastered by the K2 HD format of 24-bit 100kHz, which creates an unbelievable sound surpassing other formats!
Saxophone master Kenny G's seventh studio album was originally released in 1996 and reached #1 on the Billboard Top Contemporary Jazz Albums chart, #2 on the Billboard 200, and #9 on the Top R&B/Hip-Hop Albums chart. Kenny G is the biggest selling instrumental musician of the modern era with global sales totaling over 75 million albums.
His love of the instrument began when he heard a saxophone performance on The Ed Sullivan Show. He began playing in 1966 at the age of 10. His career began as a sideman for Barry White's Love Unlimited Orchestra in 1973 at the age of 17, while still in high school.
Features:
• Numbered, Limited Edition
• K2 HD 100kHz / 24-bit Mastering
• Made in Japan
• Includes Clear Protective Outer Sleeve


| | |
| --- | --- |
| | 1. The Moment |
| | 2. Passages |
| | 3. Havana |
| | 4. Always |
| | 5. That Somebody Was You (with Toni Braxton) |
| | 6. The Champion's Theme |
| | 7. Eastside Jam |
| | 8. Moonlight |
| | 9. Gettin' On the Step |
| | 10. Everytime I Close My Eyes (with Babyface) |
| | 11. Northern Lights |
| | 12. Innocence |