Limited Edition K2 HD Mastering Japanese Import CD!
24-Bit/100kHz Mastering! This K2 HD Mastering CD will play on ALL CD players!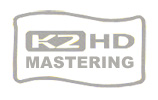 This recording has been mastered by the K2 HD format of 24-bit 100kHz, which creates an unbelievable sound surpassing other formats!
Recorded live at the Herodes Atticus Theatre, Athens, Greece in 1993, this live album from Yanni peaked at #1 on Billboard's Top New Age Albums in 1994.
This was Yanni's first live album and utilizes the Royal Philharmonic Concert Orchestra under the supervision of conductor Shahrdad Rohani, in addition to his core band. Yanni said,
"Ever since I left Greece more than two decades ago, it has been my dream to return and perform at the Acropolis. This project took more than a year and a half to plan and accomplish, and I would like to thank my band and crew, and the scores of people involved in helping my dream become a reality".
In a 2004 interview, drummer Charlie Adams was asked to point out which shows stood out in his mind in the last 25+ years of working with Yanni. Adams replied, "Obviously the most exciting one for me was Live at the Acropolis. Playing in front of over 10,000 people every night, right below the Parthenon in Athens, Greece. The thing that made it so exciting was it was the first time for Yanni to be playing at home in front of his fellow Greek citizens it made you feel warm in the heart for him. Also, I was playing a drum solo in front of a majority of people who did not speak English yet responded to my drums, I really felt that the drums communicated with them, you know. Like drumming and music is in fact an international language. A great experience that will stay with me the rest of my life."
"It's no surprise that Yanni is most identified with this amazingly powerful experience (also presented as one of PBS' most popular concerts ever), because it seems like the musical project he was most destined to make. After making millions stateside, he returns to the historic ancient Acropolis of his Greek homeland to share his sweeping music with his countrymen. One of the most impressive aspects of Yanni in this live setting is the way his beautiful piano passages blend with the occasional boom of the Royal Philharmonic Orchestra (conducted by Shardad Rohani)."
- Jonathan Widran, Allmusic.com
Features:
• Limited Edition
• K2 HD 100kHz / 24-bit Mastering
• Made in Japan
• Includes Clear Protective Outer Sleeve
Selections:
1. Santorini
2. Keys To Imagination
3. Until the Last Moment
4. The Rain Must Fall
5. Acroyali / Standing In Motion
6. One Man's Dream
7. Within Attraction
8. Nostalgia
9. Swept Away
10. Reflections of Passion