Click Here for Sound Samples!
Numbered, Limited Edition! Very Limited Quantities!
Only 1,000 Numbered Copies Available!
24-Bit/100kHz Mastering! This K2 HD Mastering CD will play on ALL CD players!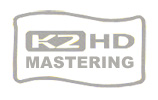 This recording has been mastered by the K2 HD format of 24-bit 100kHz, which creates an unbelievable sound surpassing other formats!
Kenny G's ninth album features his trademark romantic saxophone with a twist - a Latin twist.
"Smooth jazz saxophonist Kenny G delivers more of his trademark romantic saxophone sound, but with a Latin tinge on 2008's Rhythm and Romance. Rather than simply delivering a standard smooth jazz album with a few Latin beats, G has crafted a more of a straight-up Latin dance album. Moving from the frenetic and up-tempo salsa of "Sax-O-Loco," to the romantic and elegant orchestral ballad "Sabor a Mi" and the steamy fun of "Miramir Bailar," this is a rhythmically compelling and passionate affair that finds G in newly energized form. Where G can sometimes seem a little too programmed and predictable, here he and his fellow musicians are fired up with a kind of organic, playful joy. We even get to hear him burning through his solo on the gypsy-inflected "Peruvian Nights" with a visceral fortitude that's more post-bop than instrumental pop. Joining G here are such Latin music luminaries as former Weather Report drummer Alex Acuña, percussionists Paulinho Da Costa and Michito Sanchez, and guest vocals featuring Barbara Muñoz and the Mexican pop trio Camila."
- Matt Collar, allmusic.com
Features:
• Numbered, Limited Edition
• K2 HD 100kHz / 24-bit Mastering
• Made in Japan


| | |
| --- | --- |
| | 1. Sax-O-Loco |
| | 2. Rhythm & Romance (Ritmo y Romance) |
| | 3. Sabor A Mi |
| | 4. Tango |
| | 5. Mirame Bailar (vocal with Barbara Munoz) |
| | 6. Peruvian Nights |
| | 7. Brasilia |
| | 8. Besame Mucho |
| | 9. Fiesta Loca |
| | 10. Es Hora de Decir (feat. Camila) |
| | 11. Cope de Amor |
| | 12. Salsa Kenny |