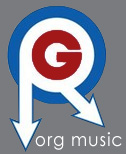 Remastered Vinyl LP!
Pressed at Pallas Group!
Louis Armstrong was one of the most renowned trumpeters, bandleaders, singers, and soloists. Also known as "Satchmo", the incredibly influential musician was born into poverty in New Orleans, LA and worked his way to the top of the jazz circuit beginning in the early 1920's. The Paramount Recordings is a collection of studio sessions tracked between 1923 and 1925, recorded at the time for Paramount Records.
Features:
• Vinyl LP
• Pressed at Pallas in Germany
• Liner notes by David Sager
Selections:
Side A:
1. Mabel's Dream (Tk1) - King Oliver's Jazz Band
2. The Southern Stomps (Tk2) - King Oliver's Jazz Band
3. Riverside Blues (Tk2) - King Oliver's Jazz Band
4. See See Rider (Tk1) - Ma Rainey vocal
5. Jelly Bean Blues (Tk2) - Ma Rainey vocal
6. Countin' The Blues (Tk3) - Ma Rainey vocal
7. Mandy, Make Up Your Mind (Tk2) - Fletcher Henderson and his Orchestra
Side B:
1. Railroad Blues (Tk1) - Trixie Smith vocal
2. The World's Jazz Crazy (And So Am I) (Tk2) - Trixie Smith vocal
3. Mining Camp Blues (Tk1) - Trixie Smith vocal
4. You Dirty Mistreater (Tk1) - Coot Grant and Wesley WIlson vocal
5. Come On Coot And Do That Thing (Tk2) - Coot Grant and Wesley Wilson vocal
6. Have Your Chill, I'll Be Here When Your Fever Rises (Tk2) - Coot Grant and Wesley Wilson vocal
7. Find Me At The Greasy Spoon (If You Miss Me Here) (Tk1) - Coot Grant and Wesley Wilson vocal