Numbered, Limited Edition! Very Limited Quantities!
Only 1,000 Numbered Copies Available!
24-Bit/100kHz Mastering! This K2 HD Mastering CD will play on ALL CD players!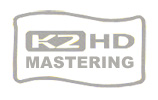 This recording has been mastered by the K2 HD format of 24-bit 100kHz, which creates an unbelievable sound surpassing other formats!
The original score was composed by Michael Nyman and is his twentieth album release. Despite being called a "soundtrack", this is a partial score re-recording, as Nyman himself also performs the piano on the album (whereas the film version is performed by lead actress Holly Hunter). The music is performed by the Munich Philharmonic Orchestra conducted by Nyman with Michael Nyman Band members John Harle, David Roach and Andrew Findon performing the prominent saxophone work.
The album was nominated for the Golden Globe Award for Best Original Score and the BAFTA Award for Best Score.
"Nyman keeps the theatrics to a minimum, crafting an evocative work that manages to be both personal and universal. He also lets the music run its course, never pushing or cutting off a piece until it says what it needs to. A towering commercial achievement from a decidedly non-commercial artist." - Allmusic
Features:
• Numbered, Limited Edition
• K2 HD 100kHz / 24-bit Mastering
• Made in Japan
• Includes Clear Protective Outer Sleeve
Musicans:
Michael Nyman, conductor, piano
John Harle, sax
David Roach, sax
Andrew Findon, sax
Munich Philharmonic Orchestra
Selections:
1. To The Edge Of The Earth
2. Big My Secret
3. A Wild And Distant Shore
4. The Heart Asks Pleasure First
5. Here To There
6. The Promise
7. A Bed Of Ferns
8. The Fling
9. The Scent Of Love
10. Deep Into The Forest
11. The Mood That Passes Through You
12. Lost And Found
13. The Embrace
14. Little Impulse
15. The Sacrifice
16. I Clipped Your Wing
17. The Wounded
18. All Imperfect Things
19. Dreams Of A Journey
20. The Heart Asks Pleasure First / The Promise