Click Here for Sound Samples!
Numbered, Limited Edition! Very Limited Quantities!
Only 1,000 Numbered Copies Available!

24-Bit/100kHz Mastering! This K2 HD Mastering CD will play on ALL CD players!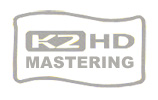 This recording has been mastered by the K2 HD format of 24-bit 100kHz, which creates an unbelievable sound surpassing other formats!
Soul Provider is the sixth studio album by American recording artist Michael Bolton. The album was released on June 19, 1989 by Columbia Records. This was the album that turned Bolton into a superstar. Supported by numerous successful singles that reached the top of the charts worldwide, the album achieved longevity on the Billboard Top 200. It reached #3 in the US, going 6x Platinum and sold over 12,500,000 million copies worldwide.
"Michael Bolton is no fool, and when he broke through to platinum sales with The Hunger, nobody had to tell him to record a follow-up devoted to more of the same. Bolton produced most of the record himself, and he teamed with the cream of the era's romantic rock ballad writers, people like Diane Warren (who gets five co-credits here) and Desmond Child, while the R&B copy this time was Ray Charles' version of "Georgia on My Mind." He also reclaimed "How Am I Supposed to Live Without You" from Laura Branigan. The result was five Top 40 hits and millions of albums sold. Maybe Bolton wasn't the king of the hockey rinks, but his voice was now stoking the romantic fires in bedrooms across America, which is nice work if you can get it."
- William Ruhlmann, allmusic.com, Rated 4/5 Stars
Features:
• Numbered, Limited Edition (Only 1000 Copies)
• K2 HD 100kHz / 24-bit Mastering
• Made in Japan
• Includes Clear Protective Outer Sleeve
Musicians:
Michael Bolton, guitar, vocals
Kenny G, guest artist, saxophone
Suzie Benson, vocals


| | |
| --- | --- |
| | 1. Soul Provider |
| | 2. Georgia On y Mind |
| | 3. It's Only My Heart |
| | 4. How Am I Supopsed To Live Without You |
| | 5. How Can We Be Lovers |
| | 6. You Wouldn't Know Love |
| | 7. When I'm Back On My Feet Again |
| | 8. From Now On (Duet with Suzie Benson) |
| | 9. Love Cuts Deep |
| | 10. Stand Up For Love |