Save 67% for a Limited Time While Supplies Last!
2016 Grammy Award Nominee:
• Best Engineered Album - Classical: Saint-Saëns: Symphony No. 3, 'Organ'
This disc will NOT play on CD, DVD or SACD Players!
HRx 176.4kHz/24-Bit DVD-R - For Music Servers Only!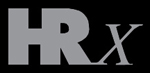 HRx DVD-R data discs contain exact, digit-for-digit copies of the original Reference Recordings 176.4 kHz / 24-bit digital masters. This is the ultimate in fidelity for two-channel sound: TRUE high-resolution audio, ready to load from DVD-R data discs onto your computer music server!
To play HRx, the files on the DVD-R data disc must be uploaded to a computer music server, which then will play the music files through your audio system. (You cannot play them on CD, DVD, or SACD players.)
Best of Show award for "Greatest Technological Breakthrough: Reference Recordings' HRx ultra-high resolution (176.4/24) digital music format." (Alan Taffel: The Absolute Sound April/May 2008)
"Reference Recordings, a company at the forefront of technical advancements for the past 30 years, has broken through the technical barriers to deliver to listeners the exact high-resolution digital bitstreams created during the recording sessions. The company's HRx format encodes as WAV files on a DVD the master recording, which was sampled at 176.4kHz with 24-bit resolution. For the first time, you can listen to the original high-resolution data stream of some spectacular titles from the Reference Recordings catalog." - Robert Harley, The Absolute Sound
Composed at his artistic peak, Camille Saint-Saëns said of his Symphony No. 3: "I gave everything to it I was able to give. What I have here accomplished, I will never achieve again."
Reference Recordings is proud to present conductor Michael Stern's interpretation of this great symphony. The Kansas City Symphony's performance is brilliantly captured by GRAMMY® award winners Keith O. Johnson (engineer) and David Frost (producer). Organist Jan Kraybill plays with power and mastery. This recording has received great critical acclaim, and now a GRAMMY® nomination for Best Engineered Album, Classical!
The Symphony has released four previous titles with Reference Recordings to great acclaim - Shakespeare's Tempest, the GRAMMY®-winning Britten's Orchestra, an Elgar/Vaughan Williams project and most recently, Miraculous Metamorphoses, which highlights composers Hindemith, Prokofiev and Bartók. Two additional projects have been recorded, including the orchestral music of contemporary American composer Adam Schoenberg (recorded in June 2014) and Gustav Holst: The Planets and Ballet Music from The Perfect Fool (recorded in January 2015).
When the tempo changes to presto, the piano's arpeggios and scales are prominent enough to make their point without leaping out at you, just as the organ in the finale asserts its grandeur without overwhelming the orchestral palette…Even in a competitive market, this version has a distinct edge.
The experience is spectacular regardless of equipment. I've listened in a number of different ways already, and the overall effect is spine-tingling…I won't spoil your listening with tiny details, but the closing pages are simply a joy…I am certainly making room on my shelf for this thrilling sonic and musical experience.
The KC Symphony, with superb direction from Michael Stern, sounds absolutely world-class. The orchestra has the full, rich, romantic sound that is so essential for 19th-century French music. And there is visceral excitement, too. The musicians are on fire, and they blaze with self-confidence…One gets the feeling that the Kansas City Symphony's burgeoning discography will stand the test of time and that its CDs will take their place among the classics.
I've never heard such a well-rounded account of this impressive symphonic work…and the final movement blows everyone else out of the water…The only way to truly enjoy recordings like this one is to play them loud - the way a full orchestra and hefty pipe organ are meant to sound…Glorious music making reproduced with stupendous fidelity!
...a disc for the most demanding audiophile and for the most discerning music lover, not that the two are mutually exclusive....This, I believe, is the most astonishingly realistic and most stunningly awesome recording I've ever heard.
Features
HRx DVD-R
HRx First Edition, November 2015
Data Disc Contains an Exact, Digit-for-Digit Copy of the Original Reference Recordings 176.4 kHz / 24-bit Digital Master
Ultimate Fidelity Two-Channel Sound
This Disc Is Intended to Play on Computer-Based Music Servers
Will Not Play on CD, SACD or DVD Players
WAV Files Can Be Imported Into Many Computer Digital Media Players - Your Computer Must Be Able to Read DVD-R
Media Player & Sound Card Must Be Able to Output 176.4 kHz, 24 bit Audio Files
Made in USA
Musicians
| | |
| --- | --- |
| Kansas City Symphony | |
| Michael Stern | conductor |
| Jan Kraybill | organ |
| Noah Geller | violin |
| Mark Gibbs | cello |
Selections
Camille Saint-Saëns (1835-1921)
Introduction and Rondo capriccioso in A Minor for Violin and Orchestra, op. 28 (Noah Geller, violin)
La muse et le poète for Violin, Cello, and Orchestra, op. 132 (Noah Geller, violin; Mark Gibbs, cello)
Symphony No. 3 in C Minor, op. 78 "Organ"
Adagio - Allegro moderato
Poco adagio
Allegro moderato - Presto
Maestoso - Allegro