Save 67% for a Limited Time While Supplies Last!
This disc will NOT play on CD, DVD or SACD Players!
HRx 176.4kHz/24-Bit DVD-R - For Music Servers Only!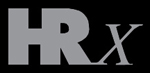 HRx DVD-R data discs contain exact, digit-for-digit copies of the original Reference Recordings 176.4 kHz / 24-bit digital masters. This is the ultimate in fidelity for two-channel sound: TRUE high-resolution audio, ready to load from DVD-R data discs onto your computer music server!
To play HRx, the files on the DVD-R data disc must be uploaded to a computer music server, which then will play the music files through your audio system. (You cannot play them on CD, DVD, or SACD players.)
Best of Show award for "Greatest Technological Breakthrough: Reference Recordings' HRx ultra-high resolution (176.4/24) digital music format." (Alan Taffel: The Absolute Sound April/May 2008)
"Reference Recordings, a company at the forefront of technical advancements for the past 30 years, has broken through the technical barriers to deliver to listeners the exact high-resolution digital bitstreams created during the recording sessions. The company's HRx format encodes as WAV files on a DVD the master recording, which was sampled at 176.4kHz with 24-bit resolution. For the first time, you can listen to the original high-resolution data stream of some spectacular titles from the Reference Recordings catalog." - Robert Harley, The Absolute Sound
This magnificent symphonic recording with the Kansas City Symphony contains three classic modern masterpieces. It is also the premiere recording made in the orchestra's new home, Helzberg Hall at the Kauffman Center for the Performing Arts in Kansas City, Missouri. Conductor Michael Stern's interpretations of these great works have been captured in brilliant HDCD sound by GRAMMY®-winning engineer Keith O. Johnson. Producer David Frost won GRAMMY awards in 2005, 2009, 2011 and 2014 for Classical Producer of the Year.
This is Reference Recordings' fourth release with the Kansas City Symphony. The Kansas City Symphony is the region's only full-time professional symphony orchestra, setting the standard for musical excellence. Led by Music Director Michael Stern since 2005, the Symphony has experienced impressive artistic growth, garnering national and international acclaim. The orchestra's 80 full-time musicians are area residents, and each season they touch the hearts of more than a million people through their concerts, educational programs and community outreach performances. They also serve as the orchestra for the Lyric Opera and the Kansas City Ballet.
For 38 years, Reference Recordings has been one of the most innovative and respected independent labels in the music business. Founded on the premise that most commercial recordings sound nothing like the live performance experience, Reference Recordings releases have been widely and lavishly praised for their dedication to high-quality sound in the service of great music. Founder Tam Henderson (1998 GRAMMY® nominee for Producer of the Year), was joined in 1978 by engineer Keith O. Johnson. Some 130 projects later, RR is still recording what many consider to be the finest-sounding classical, jazz and blues discs in the world.
Great repertoire, matchless performances, and a superb recording combine for as good a rendition of a modern orchestra that we are likely to get. Highest recommendation.
Performances that can stand with the best of them and sonics that sound fabulous even on my computer speakers combine for another Reference Recordings/Kansas City Symphony 'hit.' One also has to give the Kansas City Symphony, Reference Recordings and all involved great credit for daring to record major standard repertoire pieces that often have some very heady competition.
A recent CD on Reference Recordings featuring the Kansas City Symphony (KCS) conducted by Music Director Michael Stern shows they may be vying for a place among the best American orchestras.…Reference Recordings prides itself on producing high-quality live-performance experiences, and this disc is no exception. As with their other recordings, the music on this HDCD jumps out at the listener. It is clear and bright and captures the essence of a live performance. The KCS under the direction of Stern plays with clarity and crispness. Apparently, the KCS has been flying under the radar. But with this new recording, it is soaring higher and could be knocking on the door of the pantheon of American orchestras.
Mouth-watering and terrific music in good performances…The Kansas City Symphony plays with excellence and dedication, and Michael Stern solicits well-judged pacing and detailing…Worth considering
Stern and his players put the music across with dash and no little brilliance.
The Kansas City Symphony have been on a roll with Michael Stern…[Miraculous Metamorphoses] are works that provide conductor and musicians with a spectrum of atmospheres and colours into which they can sink their respective teeth. Stern and his orchestra do so to captivating effect, without resorting to sonic exaggeration.
Michael Stern's Kansas City Symphony performance shows what can be achieved when a band on inspired form makes the effort to play what's actually written.…It sparkles, abounding in oft-hidden detail.…
Features
HRx DVD-R
HRx First Edition, March 2015
Data Disc Contains an Exact, Digit-for-Digit Copy of the Original Reference Recordings 176.4 kHz / 24-bit Digital Master
Ultimate Fidelity Two-Channel Sound
This Disc Is Intended to Play on Computer-Based Music Servers
Will Not Play on CD, SACD or DVD Players
WAV Files Can Be Imported Into Many Computer Digital Media Players - Your Computer Must Be Able to Read DVD-R
Media Player & Sound Card Must Be Able to Output 176.4 kHz, 24 bit Audio Files
Made in USA
Musicians
| | |
| --- | --- |
| Kansas City Symphony | |
| Michael Stern | conductor |
Selections
Paul Hindemith (1895-1963)
Symphonic Metamorphosis of Themes by Carl Maria von Weber
Allegro
Turandot: Scherzo
Andantino
March
Sergei Prokofiev (1891-1953)
The Love for Three Oranges—Suite
The Odd Fellows
Infernal Scene
March
Scherzo
The Prince and the Princess
Flight
Béla Bartók (1881-1945)
The Miraculous Mandarin— Suite