Click Here for Sound Samples!
Limited Edition K2 HD Mastering Japanese Import CD!
24-Bit/100kHz Mastering! This K2 HD Mastering CD will play on ALL CD players!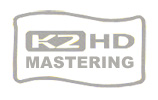 This recording has been mastered by the K2 HD format of 24-bit 100kHz, which creates an unbelievable sound surpassing other formats!
Violinist Salvatore Accardo is joined by the London Philharmonic Orchestra conducted by Charles Dutoit for this recording of Paganini's Diabolus in Musica.
Features:
• Limited Edition
• K2 HD 100kHz / 24-bit Mastering
• Made in Japan
Musicians:
Salvatore Accardo, violin
London Philharmonic Orchestra
Charles Dutoit, conductor


| | |
| --- | --- |
| | Nicolo Paganini (1782-1840) |
| | Dabolus in Musica - Accardo interpereta Paganini |
| | 1. La Risata del Diavolo (tema) |
| | 2. La Campanella - Rondo dal Concert per violino e orchestra n.2 |
| | 3. Capriccio per violino solo n.5 - Agitato |
| | 4. Adagio flebile con sentimento |
| | 5. Rondo galante, Andantino gaio - dal Concerto per violino e orchestra n.4 |
| | 6. Introduzione e variazioni su - God Save the King op.9 |
| | 7. Capriccio per violino solo n.24 - Tema. Quasi Presto - Variazioni - Finale |
| | 8. Polacca. Andantino vivace - dal Concerto per violino e orchestra n.3 |
| | 9. Capriccio per violino solo n.1 - Andante |
| | 10. Rondo. Allegro spirituoso - dal Concerto per violino e orchestra n.1, Op. 6 |
| | 11. Capriccio per violino solo n.13 - Allegro |
| | 12. Sonata Moto Perpetuo - Allegro vivace |