Click Here for Sound Samples!
Numbered, Limited Edition! Very Limited Quantities!
Only 1,000 Numbered Copies Available!

24-Bit/100kHz Mastering! This K2 HD Mastering CD will play on ALL CD players!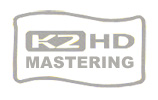 This recording has been mastered by the K2 HD format of 24-bit 100kHz, which creates an unbelievable sound surpassing other formats!
It Had to Be You: The Great American Songbook is the first album of American pop standards recorded by British musician Rod Stewart. It was released on October 22, 2002, and became the first in a five-volume series. The album was Stewart's first release for J Records. It includes his second recording of "Every Time We Say Goodbye."
"[D]one with professionalism and ease, so it's a pleasant listen."
- Stephen Thomas Erlewine, allmusic
Features:
• Numbered, Limited Edition (Only 1000 Copies)
• K2 HD 100kHz / 24-bit Mastering
• Made in Japan
• Includes Clear Protective Outer Sleeve


| | |
| --- | --- |
| | 1. You Go To My Head |
| | 2. They Can't Take That Away From Me |
| | 3. The Way You Look Tonight |
| | 4. It Had To Be You |
| | 5. That Old Feeling |
| | 6. These Foolish Things |
| | 7. The Very Thought Of You |
| | 8. Moonglow |
| | 9. I'll Be Seeing You |
| | 10. Every Time We Say Goodbye |
| | 11. The Nearness Of You |
| | 12. For All We Know |
| | 13. We'll Be Together Again |
| | 14. That's All |