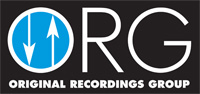 Out Of Print! Only a few copies left!
Rolling Stone 500 Greatest Songs of All Time - Rated 319/500!
Only 2500 Numbered, Limited Edition Copies Worldwide!

Mastered by Bernie Grundman from the Original Analog Master Tapes!

Deluxe Laminated Gatefold Jacket! Pressed at Gotta Groove!
Roy Orbison's 1963 album on the Monument label takes its name from the hit single which, in 2004, was named one of the 500 Greatest Songs of All Time by Rolling Stone. Besides the title track, the album also includes "Blue Bayou" and "All I Have To Do Is Dream."
In May 1963, and with the success of "In Dreams", Wesley Rose eventually accepted an invitation for Roy to tour England on a bill with The Beatles, who meant nothing in the United States at that time. The tour was sold-out in one afternoon. On the first night, Roy did fourteen encores before The Beatles could get on stage.
A few things contributed to Roy Orbison's success. The songs, the production, and the performance were key factors. The songs were completely original in structure, sound and style. Totally innovative compositions, that didn't exist until then. It became a style. Fred Foster really went for quality instead of quantity. He was willing to splash money on a session without any guarantee of payback. He was also willing to take a chance on a sound that did not conform to accepted market norms.
Roy Orbison was one of the few hit-makers to hold his ground, and even to increase his popularity in the wake of the so-called British Invasion. He did it by maintaining a matchless quality of releases, with an original variety of content, structure, tempo and rhythm. He was also an extremely subtle song craftsman, making changes during the course of a session, or between sessions, adding the final commercial gloss to a song.
"Orbison's voice was never better than on this recording. The heights he reaches on the title cut, "Lonely Wine," and "My Prayer" are simply mind-blowing. The emotion and deep atmospherics of the tunes here reflect Foster's sophistication, but also Orbison's willingness to develop himself as a singer and as a persona."
-Thom Jurek, allmusic.com
Features:
• Numbered, Limited Edition - Only 2500 Copies Worldwide
• Audiophile 180g, 45rpm Vinyl
• Double LP
• Deluxe Laminated Double Gatefold Jacket
• Mastered by Bernie Grundman from the Original Analog Master Tapes!
• Pressed at Gotta Groove
Selections:
1. In Dreams
2. Lonely Wine
3. Shahdaroba
4. No One Will Ever Know
5. Sunset
6. House Without Windows
7. Dream
8. Blue Bayou
9. (They Call You) Gigolette
10. All I Have To Do Is Dream
11. Beautiful Dreamer
12. My Prayer