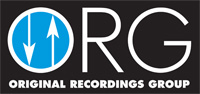 Out Of Print! Only a few copies left!
Numbered, Deluxe Laminated Gatefold Jacket! Only 2500 Numbered, Limited Edition Copies Worldwide!
180g 45rpm Double LP Set Mastered by Bernie Grundman from the Original Analog Master Tapes!
Pressed at Gotta Groove Records!
Featuring the timeless classic, "Only The Lonely", Roy's distinctive baritone and unique vocal style resounds magnificently across all four sides of this Audiophile 45rpm reissue from ORG! Pressed on High Quality 180 Gram Double Vinyl at Gotta Groove Records!
Roy Orbison's first album recorded for Monument was released in 1961 and features "Come Back To me (My Love)" and "Only The Lonely". The third single for Fred Foster's Monument label was "Only the Lonely", which became the first song that truly probed the frightening potential of Roy Orbison's voice, and established his uniqueness. The song peaked at number 2 on the Billboard Charts and became number 1 in the UK.
A few things contributed to Roy Orbison's success. The songs, the production, and the performance were key factors. The songs were completely original in structure, sound and style. Totally innovative compositions, that didn't exist until then. It became a style. Fred Foster really went for quality instead of quantity. He was willing to splash money on a session without any guarantee of payback. He was also willing to take a chance on a sound that did not conform to accepted market norms.
Roy Orbison was one of the few hit-makers to hold his ground, and even to increase his popularity in the wake of the so-called British Invasion. He did it by maintaining a matchless quality of releases, with an original variety of content, structure, tempo and rhythm. He was also an extremely subtle song craftsman, making changes during the course of a session, or between sessions, adding the final commercial gloss to a song.
"Not only a breakthrough for Roy Orbison... but also for rock & roll. Up to that point, apart from Elvis Presley -- who was in a class by himself -- few white rock & rollers had even tried to make as bold a use of the LP as what we hear on this record. Orbison, his collaborator Joe Melson, and producer Fred Foster turned the singer's debut long-player into a huge canvas for a sound that combined rock & roll's beat, Nashville's countrypolitan sound, and the singer's unique multi-octave range and operatic intensity into something unique in music. The single "Only the Lonely" may have been the most accessible and commercial side of this new sound, but the whole album was packed with great moments and different permutations of that sound..."
- allmusic.com
Features:
• Numbered, Limited Edition
• Deluxe Laminated Double Gatefold Jacket
• Only 2500 Numbered Limited Edition Copies Worldwide!
• Audiophile 180g 45rpm Vinyl
• Double LP
• Mastered by Bernie Grundman from the Original Analog Master Tapes!
• Pressed at Gotta Groove
Selections:
LP 1 - Side 1:
1. Only the Lonely (Know The Way I Feel)
2. Bye-Bye Love
3. Cry
LP 1 - Side 2:
1. Blue Avenue
2. I Can't Stop Loving You
3. Come Back To Me (My Love)
LP 2 - Side 3:
1. Blue Angel
2. Raindrops
3. (I'd Be) A Legend In My Time
LP 2 - Side 4:
1. I'm Hurtin'
2. Twenty Two Days
3. I'll Say It's My Fault