Limited Edition K2 HD Mastering Japanese Import CD!
24-Bit/100kHz Mastering! This K2 HD Mastering CD will play on ALL CD players!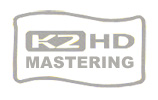 Delivered with a level of passion and soul equal to the legendary sonic charge of his guitar, the sound of Carlos Santana is one of the world's best-known musical signatures. For more than four decades—from Santana's earliest days as a groundbreaking Afro-Latin-blues-rock fusion outfit in San Francisco—Carlos has been the visionary force behind artistry that transcends musical genres and generational, cultural and geographical boundaries.
Long before the category now known as "world music" was named, Santana's ever-evolving sound was always ahead of its time in its universal appeal, and today registers as ideally in sync with the 21st century's pan-cultural landscape. And, with a dedication to humanitarian outreach and social activism that parallels his lifelong relationship with music, Carlos Santana is as much an exemplary world citizen as a global music icon.
Santana's star arrived in the era-defining late 1960s San Francisco Bay Area music scene with historic shows at the Fillmore and other storied venues. The group emerged onto the global stage with an epic set at the Woodstock festival in 1969, the same year that its self-titled debut LP Santana came out. Introducing Santana's first Top 10 hit, "Evil Ways," the disc stayed on Billboard's album chart for two years and was soon followed by two more classics — and Billboard #1 albums — Abraxas and Santana III.
Ever since, for more than forty years and almost as many albums later, Santana has sold more than 100 million records and reached more than 100 million fans at concerts worldwide. To date, Santana has won 10 GRAMMY® Awards, including a record-tying nine for a single project, 1999's Supernatural (including Album of the Year and Record of the Year for "Smooth"). In 1998, the group was ushered into the Rock and Roll Hall of Fame, whose website notes, "Guitarist Carlos Santana is one of rock's true virtuosos and guiding lights."
"Drawing from the band's entire 30-year career, the disc contains such familiar items as "Evil Ways," "Jingo," "Black Magic Woman/Gypsy Queen," and "Oye Como Va," but it also has a number of longtime favorites of the band and fans... listeners wanting a career-spanning single-disc compilation will find that The Best of Santana suits their needs."
- Stephen Thomas Erlewine, allmusic.com
Features:
• Limited Edition
• K2 HD 100kHz / 24-bit Mastering
• Made in Japan
• Includes Clear Protective Outer Sleeve
Selections:
1. Jingo
2. Evil Ways
3. Black Magic Woman/Gypsy Queen
4. Oye Como Va
5. Samba Pa'Ti
6. She's Not There
7. No One To Depend On
8. Open Invitation
9. Hold On
10. Bella
11. Winning
12. All i Ever Wanted
13. Dance Sister Dance (Baila Mi Hermana)
14. Europa (Earth's City, Heaven's Smile)
15. Everybody's Everything
16. Soul Sacrifice