Click Here for Sound Samples!
Limited Edition K2 HD Mastering Japanese Import CD!
24-Bit/100kHz Mastering! This K2 HD Mastering CD will play on ALL CD players!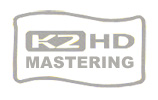 This recording has been mastered by the K2 HD format of 24-bit 100kHz, which creates an unbelievable sound surpassing other formats!
A definitive anthology of one of the world's best loved popular singers. In her 30 year career, Mouskouri has sold over 300 million albums worldwide and continues to enthrall audiences everywhere. This selection draws from the full spectrum of her recording career.
Featurs:
• Limited Edition
• K2 HD 100kHz / 24-bit Mastering
• Made in Japan


| | |
| --- | --- |
| | 1. Only Love |
| | 2. White Rose Of Athens |
| | 3. Try To Remember |
| | 4. Over And Over |
| | 5. Fields Of Love |
| | 6. Bridge Over Troubled Water |
| | 7. Habanera (Bizet) |
| | 8. Quand On S'aime - Mouskouri, Nana & Michel Legrand |
| | 9. Smoke Gets In Your Eyes |
| | 10. En Aranjuez Con Mi Amor (Rodrigo) |
| | 11. Oh Happy Day |
| | 12. Scarborough Fair (Canticle) |
| | 13. Amazing Grace |
| | 14. Only Time Will Tell |
| | 15. Plaisir D'amour (Schwarzendorf) |
| | 16. Ta Pedia Tou Pirea (Never On Sunday) |
| | 17. Recuerdos De La Alhambra |
| | 18. Morning Has Broken |
| | 19. Song For Liberty (Verdi) |
| | 20. The Humming Chorus (Puccini) |
| | 21. Ave Maria (Schubert) |