Click Here for Sound Samples!
Numbered, Limited Edition! Very Limited Quantities!
Only 1,000 Numbered Copies Available!

24-Bit/100kHz Mastering! This K2 HD Mastering CD will play on ALL CD players!

Rolling Stone 500 Greatest Albums of All Time - Rated 260/500!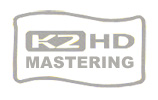 This recording has been mastered by the K2 HD format of 24-bit 100kHz, which creates an unbelievable sound surpassing other formats!
Willie Nelson was better known as a highly successful composer of some of Nashville's most deeply personal songs ("Hello, Walls," "Crazy," "Night Life") and as one of the Texas-based "outlaws" of country music when, in 1978, he undertook what seemed like a most unlikely project. Nelson, with his superlative band in tow, elected to record an entire album of some of the Tin Pan Alley classics with which he'd grown up. The results were phenomenal -- Stardust, produced by Booker T. Jones (of Booker T. and the MGs fame) was an instant smash, eventually going quadruple-platinum.
"Stardust showcases Nelson's skills as a musician and his entire aesthetic -- where there is nothing separating classic American musical forms, it can all be played together -- perhaps better than any other album, which is why it was a sensation upon its release and grows stronger with each passing year."
-Stephen Thomas Erlewine, allmusic.com
Features:
• Numbered, Limited Edition (Only 1000 Copies)
• K2 HD 100kHz / 24-bit Mastering
• Made in Japan
• Includes Clear Protective Outer Sleeve


| | |
| --- | --- |
| | 1. Stardust |
| | 2. Georgia on My Mind |
| | 3. Blue Skies |
| | 4. All of Me |
| | 5. Unchained Melody |
| | 6. September Song |
| | 7. On the Sunny Side of the Street |
| | 8. Moonlight In Vermont |
| | 9. Don't Get Around Much Anymore |
| | 10. Someone To Watch Over Me |
| | Bonus Tracks: |
| | 11. Scarlet Ribbons (Previously Unreleased) |
| | 12. I Can See Clearly Now (Previously Unreleased) |