Save 67% for a Limited Time While Supplies Last!
This disc will NOT play on CD, DVD or SACD Players!
HRx 176.4kHz/24-Bit DVD-R - For Music Servers Only!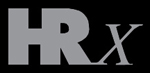 HRx DVD-R data discs contain exact, digit-for-digit copies of the original Reference Recordings 176.4 kHz / 24-bit digital masters. This is the ultimate in fidelity for two-channel sound: TRUE high-resolution audio, ready to load from DVD-R data discs onto your computer music server!
To play HRx, the files on the DVD-R data disc must be uploaded to a computer music server, which then will play the music files through your audio system. (You cannot play them on CD, DVD, or SACD players.)
Best of Show award for "Greatest Technological Breakthrough: Reference Recordings' HRx ultra-high resolution (176.4/24) digital music format." (Alan Taffel: The Absolute Sound April/May 2008)
"Reference Recordings, a company at the forefront of technical advancements for the past 30 years, has broken through the technical barriers to deliver to listeners the exact high-resolution digital bitstreams created during the recording sessions. The company's HRx format encodes as WAV files on a DVD the master recording, which was sampled at 176.4kHz with 24-bit resolution. For the first time, you can listen to the original high-resolution data stream of some spectacular titles from the Reference Recordings catalog." - Robert Harley, The Absolute Sound
Reference Recordings is proud to present these works of Georges Bizet, beautifully performed by the San Francisco Ballet Orchestra, conducted by Martin West. The recording was made at Skywalker Sound in Marin County, California by Grammy-winning engineer Keith O. Johnson.
The Symphony in C is a delightful gem, composed in 1855. It was produced as a ballet choreographed by George Balanchine, and premiered at the San Francisco Ballet in 1961.
Jeux d'Enfants is filled with youthful wonder, and fanciful, charming, memorable tunes. Reference Recordings includes Bizet's own orchestrations of five of the pieces. The remaining seven pieces' orchestrations are by Hershey Kay and Roy Douglas. This recording is the first to feature all 12 pieces, with the Kay and Douglas orchestrations.
Variations chromatiques is a dramatic work recorded only once before, by the Louisville Orchestra in 1973. This is the first modern recording.
Martin West continues to show his conductorial prowess, and proves that his orchestra is a first-rate ensemble, with this handsome all-Bizet disc...
It's a work which will raise a smile, for all the right reasons. West's upper strings are superbly agile in the Finale, darting about on top of an oompah bass line. Irresistible....All is brilliantly played. And this is a Reference Recording, so the sound is rich and detailed. A lovely disc.
[West] brings the light, delicate touch of the ballet conductor with him, always exercising a spring in his step, a lilt to the beat, a bounce to the melody.…It makes for a remarkably realistic presentation, something we have come to know and love from Reference Recordings.
Features
HRx DVD-R
HRx First Edition, November 2013
Made in USA
Musicians
| | |
| --- | --- |
| San Francisco Ballet Orchestra | |
| Martin West | conductor |
Selections
Georges Bizet (1838-1875)
Symphony in C (1855)
Allegro vivo
Adagio
Scherzo, Allegro vivace
Finale, Allegro vivace
Jeux d'Enfants, Opus 22 (1871)
(Orchestrations by Georges Bizet, Hershey Kay, and Roy Douglas)
L'Escarpolette (The Swing/Sea Saw)
Improptu: La Toupie (The Top)
Berceuse: La Poupée (The Doll)
Les Chevaux de Bois (Hobby Horses)
Le Volant (The Shuttlecock/Badminton)
Marche: Trompette et Tambour (Trumpet and Drum)
Les Bulles de Savon (Soap Bubbles)
Les quatre Coins (Puss in the Corner)
Colin-Maillard (Blind Man's Bluff)
Saute-Mouton (Leap-Frog)
Duo: Petit Mari, petite Femme (Little Husband, Little Wife)
Galop: Le Bal (The Ball)
Variations chromatiques (1868)
(Orchestrated by Felix Weingartner)