Click Here for Sound Samples!
Numbered, Limited Edition! Very Limited Quantities!
Only 1,000 Numbered Copies Available!
24-Bit/100kHz Mastering! This K2 HD Mastering CD will play on ALL CD players!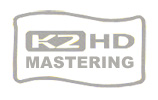 This recording has been mastered by the K2 HD format of 24-bit 100kHz, which creates an unbelievable sound surpassing other formats!
The new faces of Opera present Opera favorites in a glamorous live concert recording: Anna Netrebko, Elina Garanca, Ramon Vargas and the highly acclaimed young French baritone Ludovic Tezier sing a wide range of Italian and French Opera arias. This recording features highlights from three gala concerts (July/August 2007) at Baden-Baden's Festspielhaus.
Features:
• Numbered, Limited Edition
• K2 HD 100kHz / 24-bit Mastering
• Made in Japan
Musicians:
Anna Netrebko, soprano
Elina Garanca, mezzo-soprano
Ramon Vargas, tenor
Ludovic Tezier, baritone
SWR Sinfonieorchester Baden-Baden und Freiburg
Marco Armiliato, conductor


| | |
| --- | --- |
| | Léo Delibes (1836-1891) |
| | Lakmé |
| | 1. Flower Duet (Netrebko, Garanca) |
| | Gaetano Donizetti (1797-1848) |
| | L'elisir D'amore |
| | 2. Una Furtiva lagrima (Vargas) |
| | Georges Bizet (1838 - 1875) |
| | Les Pêcheurs de Perles |
| | 3. Au fond du temple saint (Vargas, Tezier) |
| | Vincenzo Bellini (1801-1835) |
| | Norma |
| | 4. Casta Diva (Netrebko) |
| | Giuseppe Verdi (1813 - 1901) |
| | Don Carlo |
| | 5. Per me giunto - lo morrò, ma lieto in core (Tezier) |
| | Camille Saint-Saëns (1835 - 1921) |
| | Samson et Dalila |
| | 6. Mon coeur s'ouvre à ta voix (Garanca) |
| | Giuseppe Verdi |
| | Rigoletto |
| | 7. Bella figlia dell'amore |
| | Luisa Miller |
| | 8. Quando le sere al placido (Vargas) |
| | Giacomo Puccini (1858 - 1924) |
| | La Bohème |
| | 9. O soave fanciulla (Vargas, Netrebko) |
| | Ruperto Chapi (1851 - 1909) |
| | Las Hijas del Zebedeo |
| | 10. Al pensar en el dueno (Garanca) |
| | Georges Bizet |
| | Carmen |
| | 11. Toreador Song (Tezier) |
| | Giuseppe Verdi |
| | La Traviata |
| | 12. Brindisi (Vargas, Tezier, Netrebko, Garanca) |