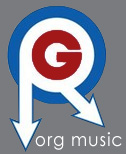 Limited Edition Translucent Yellow Vinyl LP!
Remastered For Vinyl At Infrasonic Mastering!
Pressed at Pallas in Germany!
Anyone who watched The Wonder Years - the hit TV drama from the late '80s & early '90s - likely remembers the music as much as any other aspect of the show. The soundtrack is truly unmatched, featuring artists like
CSNY, Van Morrison, Buffalo Springfield, and Carole King.
The album opens, of course, with Joe Cocker's memorable cover of The Beatles' "With a Little Help From My Friends", which also served as the show's theme song.
Previously out of press since the initial 1989 release, the iconic soundtrack has finally returned to vinyl with this
Limited Edition
reissue, pressed on
Yellow Vinyl
.
Features:
• Limited Edition
• Translucent Yellow Vinyl
• Pressed at Pallas Group in Germany
• Remastered For Vinyl At Infrasonic Mastering
• Previously out of press for nearly three decades
Selections:
Side One:
1. With A Little Help From My Friends - Joe Cocker
2. Baby I Need Your Loving - Was (Not Was)
3. Drift Away - Judson Spence
4. For What It's Worth (Stop, Hey, What's That Sound) - Buffalo Springfield
5. Get Together - Indigo Girls
6. In The Still Of The Night (I'll Remember) - Debbie Gibson
Side Two:
1. Twentieth Century Fox - The Escape Club
2. Ruby Tuesday - Julian Lennon
3. Teach Your Children - Crosby, Stills, Nash & Young
4. Brown Eyed Girl - Van Morrison
5. Will You Love Me Tomorrow - Carole King
6. Come Home (Wonder Years) - Debbie Gibson