Click Here for Sound Samples!
24-Bit/100kHz Mastering! This K2 HD Mastering CD will play on ALL CD players!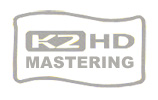 This recording has been mastered by the K2 HD format of 24-bit 100kHz, which creates an unbelievable sound surpassing other formats!
The Final is a compilation released in 1986 to summarize the career of British pop duo Wham!. The album was not initially released in North America, where Wham's third and final studio album Music from the Edge of Heaven was released instead. Four songs from that album appear on this compilation. For many, it remains the definitive Wham! purchase containing all the hits, most of them in their single mixes.
"For fans of their brief but very successful reign at the top of the pop charts, this hard-to-find collection packs the most bang (or Wham!) for its buck."
-Jose F. Promis, allmusic.com
Features:
• Limited Edition (Only 1000 Copies)
• K2 HD 100kHz / 24-bit Mastering
• Made in Japan
• Includes Clear Protective Outer Sleeve


| | |
| --- | --- |
| | 1. Wham Rap! (Enjoy What You Do) |
| | 2. Young Guns (Go For It!) |
| | 3. Bad Boys |
| | 4. Club Tropicana |
| | 5. Wake Me Up Before You Go Go |
| | 6. Careless Whispers |
| | 7. Freedom |
| | 8. Last Christmas (Pudding Mix) |
| | 9. Everything She Wants (Remix) |
| | 10. I'm Your Man |
| | 11. A Different Corner |
| | 12. Battlestations |
| | 13. Where Did Your Heart Go? |
| | 14. The Edge of Heaven |