Numbered, Limited Edition! Very Limited Quantities!
Only 1,000 Numbered Copies Available!
24-Bit/100kHz Mastering! This K2 HD Mastering CD will play on ALL CD players!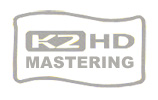 This recording has been mastered by the K2 HD format of 24-bit 100kHz, which creates an unbelievable sound surpassing other formats!
Two masters together - one classical cellist, one improvisational singer/sound-effects performer - amazing and unique music!
Whether it's Vivaldi or jazz, it's all music and it's a lot of fun!
Features:
• Numbered, Limited Edition
• K2 HD 100kHz / 24-bit Mastering
• Made in Japan
• Includes Clear Protective Outer Sleeve
Musicians:
Yo-Yo Ma, cello
Bobby McFerrin, vocals, arranger
Selections:
1. Grace
2. Andante from Concerto in D minor for 2 Mandolins
3. Flight of the Bumblebee from the Legend of Tsar Saltzn (excerpt)
4. Stars
5. Hush Little Baby
6. Vocalise
7. Musette from Notebook for Anna Magdalena Bach With Intro from Purple Haze
8. Coyote
9. Allegro prestissimo from Sonata for Two Cellos
10. Ave Maria
11. Hoedown!
12. Air from Orchestral Suite No. 3
13. Good-bye