24-Bit/100kHz Mastering! This K2 HD Mastering CD will play on ALL CD players!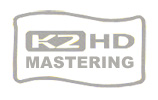 This recording has been mastered by the K2 HD format of 24-bit 100kHz, which creates an unbelievable sound surpassing other formats!
This is the soundtrack album for A City of Sadness, a film directed by Hou Hsiao-hsien which was awarded the Grand Prix at 1989 Venezia International Film Festival. It is the first Taiwanese film to broach the subject of the most traumatic experience in the nation's history, the February 28 Incident. This was a 1947 massacre by the Nationalist Party (still today's ruling party in Taiwan) which resulted in 18,000 to 28,000 casualties.
"The opening title track has a lovely melody heard on some sort of electronic instrument over deep and dramatic drumming. It reminded me of Kitaro's music. After a short flute solo there is a lyrical theme on piano accompanied by synth strings. The track titled Hiromi returns to the soaring melody over dramatic percussion and sounds exactly like Kitaro. The final, dedicated track is a compelling theme featuring a guitar-like instrument as well as various synth sounds."
- John Sunier, audaud.com
Features:
• Limited Edition
• K2 HD 100kHz / 24-bit Mastering
• Made in Japan
• Includes Clear Protective Outer Sleeve
Selections:
1. A City of Sadness
2. Hiromi (Flute Solo)
3. Theme of Bunsei
4. A City of Sadness ~ Variation 1
5. Theme of Hiromi
6. A City of Sadness ~ Variation 2
7. Gallantry (Dedicated to Hou Hsiao-hsien)