Click Here for Sound Samples!
Numbered, Limited Edition! Very Limited Quantities!
Only 1,000 Numbered Copies Available!

24-Bit/100kHz Mastering! This K2 HD Mastering CD will play on ALL CD players!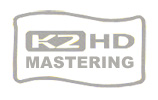 This recording has been mastered by the K2 HD format of 24-bit 100kHz, which creates an unbelievable sound surpassing other formats!
Greatest Hits is a compilation album by The Bangles. It was released by their record company, Columbia Records on May 8, 1990 to fulfil the band's contractual requirements. By the time of the release of the album, the group had already broken up. The album peaked at #97 in the Billboard Album chart, and at #4 in the UK.
The Greatest Hits album features the single remixes of "Hero Takes a Fall", "Walking Down Your Street" and "I'll Set You Free". It also included the group's cover of "Hazy Shade of Winter", which was released on the soundtrack of the film Less Than Zero, and had not been included on a Bangles album. It also contains the non-album B-side cover of the Grass Roots' "Where Were You When I Needed You" and the previously unreleased song "Everything I Wanted" from the Everything album sessions. "Everything I Wanted" was released as a single around Europe and Australia to promote the release. In the UK, a new remix of "Walk Like An Egyptian" was released instead, peaking at #73.
"Weighing in at 14 tracks, Greatest Hits is a good, basic collection of the Bangles' biggest singles, containing all the hits... [M]asters of irresistible pop singles."
- Stephen Thomas Erlewine, allmusic.com, Rated 4.5/5 Stars
Features:
• Numbered, Limited Edition (Only 1000 Copies)
• K2 HD 100kHz / 24-bit Mastering
• Made in Japan
• Includes Clear Protective Outer Sleeve
Musicians:
Susanna Hoffs, rhythm guitar, percussion, vocals
Vicki Peterson, lead guitar, mandolin, electric sitar, vocals
Debbi Peterson, drums, percussion, vocals
Michael Steele, bass guitar, vocals


| | |
| --- | --- |
| | 1. Hero Takes A Fall |
| | 2. Going Down To Liverpool |
| | 3. Manic Monday |
| | 4. If She Knew What She Wants |
| | 5. Walk Like An Egyptian |
| | 6. Walking Down Your Street |
| | 7. Following |
| | 8. Hazy Shade Of Winter |
| | 9. In Your Room |
| | 10. Eternal Flame (La Flama Eterna) |
| | 11. Be With You |
| | 12. I'll Set You Free |
| | 13. Everything I Wanted * |
| | 14. Where Were You When I Needed You |
*Previously Unreleased