Click Here for Sound Samples!
Limited Edition K2 HD Mastering Japanese Import CD!
24-Bit/100kHz Mastering! This K2 HD Mastering CD will play on ALL CD players!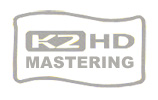 This recording has been mastered by the K2 HD format of 24-bit 100kHz, which creates an unbelievable sound surpassing other formats!
The Best of Andrea Bocelli: Vivere is the second greatest hits album released by Italian pop tenor Andrea Bocelli. Includes five new studio recordings and sixteen total songs!
Features:
• Limited Edition
• K2 HD 100kHz / 24-bit Mastering
• Made in Japan


| | |
| --- | --- |
| | 1. La Voce Del Silenzio - Bocelli, Andrea & Diane Warwick |
| | 2. Sogno |
| | 3. Il Mare Calmo Della Sera |
| | 4. Dare To Live (Vivere) - Bocelli, Andrea & Laura Pausini |
| | 5. Canto Della Terra |
| | 6. A Te - Bocelli, Andrea & Kenny G |
| | 7. Besame Mucho |
| | 8. Mille Lune Mille Onde |
| | 9. Io Ci Saro - Bocelli, Andrea & Lang Lang |
| | 10. Romanza |
| | 11. Vivo Per Lei - Giorgia |
| | 12. Melodramma |
| | 13. Bellissime Stelle |
| | 14. The Prayer - Bocelli, Andrea & Celine Dion |
| | 15. Because We Believe |