Click Here for Sound Samples!
Out Of Print! Only 1 copy left!
Numbered, Limited Edition! Very Limited Quantities!
Only 1,000 Numbered Copies Available!

24-Bit/100kHz Mastering! This K2 HD Mastering CD will play on ALL CD players!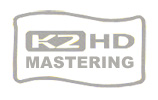 This recording has been mastered by the K2 HD format of 24-bit 100kHz, which creates an unbelievable sound surpassing other formats!
Sogno is the fifth studio album by Italian tenor Andrea Bocelli. The album sold 2.5 million copies in America, and over 10 million copies worldwide. Bocelli was subsequently nominated for Best New Artist at the Grammys, the first and so far only time a classical artist had been nominated in the category since 1961. Sogno was released internationally on April 6, 1999.
"...it flows nicely and maintains a fine balance between pieces that suggest opera without actually being opera, and adult contemporary songs."
-Stephen Thomas Erlewine, allmusic.com
Features:
• Numbered, Limited Edition
• Only 1,000 numbered copies available!
• K2 HD 100kHz / 24-bit Mastering
• Made in Japan


| | |
| --- | --- |
| | 1. Canto Della Terra |
| | 2. The Prayer (with Celine Dion) |
| | 3. Sogno (Dream) |
| | 4. 'O Mare E Tu (with Dulce Pontes) |
| | 5. A Volte Il Cuore |
| | 6. Cantico |
| | 7. Mai Piu' Cosi' Lontano |
| | 8. Immenso |
| | 9. Nel Cuore Lei (with Eros Ramazzotti) |
| | 10. Temo E T'amo |
| | 11. I Love Rossini |
| | 12. Un Canto |
| | 13. Come Un Fiume Tu |
| | 14. A Mio Padre (6 Maggio 1992) |