Click Here for Sound Samples!
Limited Edition K2 HD Mastering Japanese Import CD!
24-Bit/100kHz Mastering! This K2 HD Mastering CD will play on ALL CD players!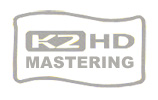 This recording has been mastered by the K2 HD format of 24-bit 100kHz, which creates an unbelievable sound surpassing other formats!
The duo of violinist Arthur Grumiaux and pianist Istvan Hajdu perform famous encores including "Ave Maria", "Scenes from Childhood" and "Songs My Mother Taught Me".
Features:
• Limited Edition
• K2 HD 100kHz / 24-bit Mastering
• Made in Japan
Musicians:
Arthur Grumiaux, violin
Istvan Hajdu, piano


| | |
| --- | --- |
| | 1. Ave Maria, Op. 52, No. 6 (Schubert) |
| | 2. Meditation de "This" (Massenet) |
| | 3. Siciliano, Op. 3, No. 11 (Vivaldi) |
| | 4. Tambourin (Leclair) |
| | 5. Minuet in G (Beethoven) |
| | 6. Melodie (Gluck - arr. Kreisler) |
| | 7. Traumerei, Op. 15, No. 7 ("Scenes from Childhood" - Schumann) |
| | 8. Serenade, D957 No. 4 (Schubert) |
| | 9. Minuet (Divertimento in D, K.334 - Mozart) |
| | 10. Ave Maria (Gounod) (Meditation sur le Ier Prelude de Bach) |
| | 11. Estrellita (Ponce - arr. Heifetz) |
| | 12. Rondino on a Theme (Kreisler) |
| | 13. La Capricieuse, Op. 17 (Elgar) |
| | 14. Apres un reve, Op. 7, No. 1 (Faure) |
| | 15. Nocturne, Op. 51, No. 3 (Sibelius - arr. Press) |
| | 16. Andantino (Pergolesi) |
| | 17. Larghetto (Sonatina in G, Op. 100 - Dvorak) |
| | 18. Sonata No. 12, Op. 3, No. 6 (Paganini) |
| | 19. Sicilienne (von Paradis - arr. Dushkin) |
| | 20. Valse sentimentale, Op. 51 No. 6 (Tchaikovsky) |
| | 21. Songs My Mother Taught Me, Op. 55, No. 4 (Dvorak) |