Click Here for Sound Samples!
Limited Edition K2 HD Mastering Japanese Import CD!
24-Bit/100kHz Mastering! This K2 HD Mastering CD will play on ALL CD players!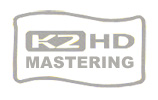 This recording has been mastered by the K2 HD format of 24-bit 100kHz, which creates an unbelievable sound surpassing other formats!
Russian pianist Emil Gilels performs sonatas by Beethoven including Moonlight and Pathetique.
"Every man's death diminishes us all, but the death of a man so close to completing his greatest achievement and the summation of his life's work diminishes us all greatly -- very, very greatly. When Emil Gilels died in 1985, he had completed recordings of most but not all of Beethoven's piano sonatas...for what there is, we must be grateful. Beyond all argument one of the great pianists of the twentieth century, Gilels the Soviet super virtuoso had slowly mellowed and ripened over his long career, and when he began recording the sonatas in 1972, his interpretations had matured and deepened while his superlative technique remained gloriously intact straight through to the last recordings of his final year."
- allmusic.com
Features:
• Limited Edition
• K2 HD 100kHz / 24-bit Mastering
• Made in Japan
Musicians:
Emil Gilels, piano


| | |
| --- | --- |
| | Ludwig van Beethoven (1770 - 1827) |
| | Piano Sonata no.8 in C minor, op.13 |
| | 1. I. Grave - Allegro di molto e con brio |
| | 2. II. Adagio cantabile |
| | 3. III. Rondo, Allegro |
| | Piano Sonata no.13 in E flat major, op.27 no.1 |
| | 4. I. Andante - Allegro - Tempo I |
| | 5. II. Allegro molto vivace |
| | 6. III. Adagio con espressione |
| | 7. IV. Allegro vivace - Presto |
| | Piano Sonata no.14 in C sharp minor, op.27 no.2 "Moonlight" |
| | 8. I. Adagio sostenuto |
| | 9. II. Allegretto |
| | 10. III. Presto agitato |