Click Here for Sound Samples!
Very Limited Quantities!
24-Bit/100kHz Mastering! This K2 HD Mastering CD will play on ALL CD players!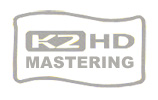 This recording has been mastered by the K2 HD format of 24-bit 100kHz, which creates an unbelievable sound surpassing other formats!
Having created so many great songs during his extensive career, it must have been difficult to choose only 19 tracks to designate as the very best of Billy Joel. Among the selections found on this recording are "Movin' Out", "Only The Good Die Young", "Don't Ask Me Why", "Tell Her About It", and so many more!
Features:
• Limited Edition
• K2 HD 100kHz / 24-bit Mastering
• Made in Japan
• Includes Clear Protective Outer Sleeve


| | |
| --- | --- |
| | 1. Tell Her About It |
| | 2. Uptown Girl |
| | 3. Don't Ask Me Why |
| | 4. Piano Man |
| | 5. New York State Of Mind |
| | 6. The River Of Dreams |
| | 7. It's Still Rock And Roll To Me |
| | 8. We Didn't Start The Fire |
| | 9. Goodnight Saigon |
| | 10. My Life |
| | 11. She's Always A Woman |
| | 12. She's Got A Way |
| | 13. Scandinavian Skies |
| | 14. An Innocent Man |
| | 15. Movin' Out (Anthony's Song) |
| | 16. Only The Good Die Young |
| | 17. All About Soul |
| | 18. Honesty |
| | 19. Just The Way You Are |